India has given so many great leaders to the world, from the Independence struggle to post-independence.
Whether it is literature, music, or sports we have such great personalities who have made us proud at the international platform. The story of these national leaders of India is a story of struggles, sacrifices, and success. And we need to know about their struggles and contribution towards national development.
These national leaders of India gave the idea of modern India, equally, pluralism, and secularism. Today we are going to remember and will try to understand their struggles in life.
1. Subhash Chandra Bose
Subhash Chandra Bose is one of India's foremost defenders of liberty. Bose is a national leader of India and a prominent figure of the Indian independence movement and is popular as 'Netaji' (Respected Leader).
Netaji was born in Odisha in 1897 and graduated from Kolkata. Swami Vivekananda's teachings inspired him and he believed that the Bhagavad Gita was an excellent source of inspiration for the struggle against the British.
He also led the Azad Hind Fauj (Indian National Army) and gave slogans like "Tum Mujhe Khoon Do Mein Tumhe Azadi Doonga" and "Dilli Chalo". Subhash Chandra was a leader who was anxious to achieve his goals despite all the struggles.
This great national leader of India brought thousands of individuals with him to fight against the British.
2. Jawaharlal Nehru
Jawaharlal Nehru was the campaigner for India's independence and later India's first prime minister. The only son of Motilal Nehru, born on 14 November 1889. He has contributed to Indian politics both before and after independence.
He became the president of the Indian National Congress in 1929 and called for complete independence from the British Raj. He was influenced by Annie Besant and Mahatma Gandhi. He was also involved in the home rule movement, but the first big national involvement of Nehru came at the onset of the Non-cooperation movement in 1920.
As the prime minister of independent India, he had initiated the ideas of socio-economic policies and a secular nation-state. He was one of the most popular national leaders of India and was popularly known as Chacha Nehru among the children of India.
Nehru has written many books, some of which are " The Discovery of India", "Glimpses of World History", and his autobiography, "Toward Freedom".
3. Mahatma Gandhi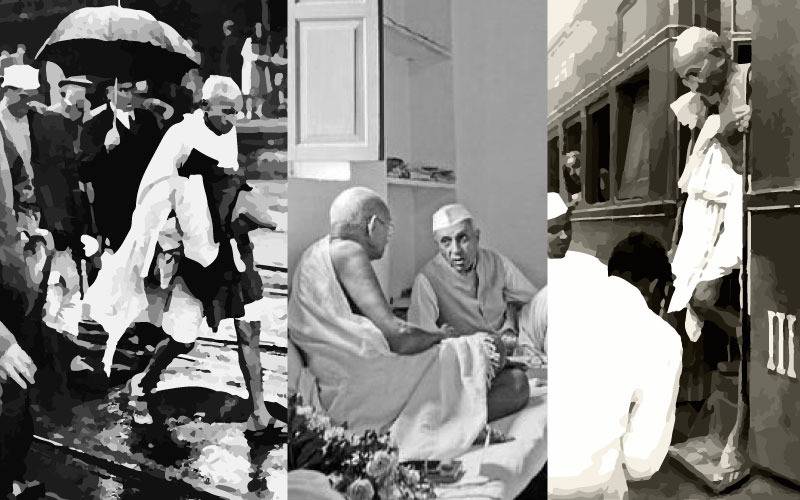 The pre-independence era is dominated by the Father of the Nation, Mahatma Gandhi and no one is even close to him when it comes to leadership, impact, and contribution.
He was born on 2 October 1869 in coastal Gujarat. He moved to South Africa at the age of 24; where he faced discrimination against Indians and then started a campaign for civil rights.
After returning to India he was given the leadership of the Indian National Congress in 1921. He organized the Dandi Salt March in 1930 and the Quit India Movement in 1942 which led to nationwide campaigns on women's rights, easing poverty, building religious and ethnic amity, and above all for achieving Swaraj. He worked for the betterment of the untouchable and gave them a new name 'Harijan' meaning the children of ***.
The spinning wheel, his symbol which meant self-reliance- became a popular symbol during the Indian Independence Movement. Gandhi Ji encourage religious harmony and played a key role in pacifying people and averting the Hindu-Muslim riots as tensions rose before and during the partition of the country.
This great national leader of India left behind him a legacy of non-violence and satyagraha.
4. Mother Teresa
The next on the list of national leaders of India is Mother Teresa, an angel for the helpless, ill, and poor people. Mother Teresa was born in Agnes Gonxha Bojaxhiu, Skopje, Macedonia, on August 26, 1910.
At the age of 12, she decided to consecrate her life as a nun, and at the age of 18, she joined the Sisters of Loreto, an Irish community of nuns with missions in India where she took her initial vows as a nun. Mother Teresa taught at St. Mary's High School in Calcutta, but the suffering and poverty she saw outside the convent made such a deep impression on her.
So, in 1948 she received permission from her superiors to go away from the convent school and devote herself and work for the poor within the slums of Calcutta. Due to lack of financial support, she had to depend on Divine Providence and started an open-air school for slum children.
After receiving permission from the Holy see to start her own "The Missionaries of Charity", whose primary objective was to love and care for those whom nobody looked after.
The missionary societies are spread all over the world including the former Soviet Union and Eastern European countries where they take care of the shut-ins, alcoholics, homeless, and AIDS sufferers.
Teresa's work has been recognized and praised all over the world. She has received several awards and distinctions, which include the Pope John XXIII Peace Prize (1971) and the Nehru Prize for her promotion of international peace and understanding (1972).
5. Lala Lajpat Rai
Lala Lajpat Rai, a national leader of India who is popularly known as Punjab Kesari. He was born on 28 January 1865 in Punjab. Lajpat Rai lived in the United States and founded the Indian Home Rule League of America in New York City in 1917. He returned to India in early 1920.
He also led the special session congress party to launch Mohandas (Mahatma) Gandhi's Non-Cooperation Movement. He was regarded as one of the three Lal Bal Pal triumvirates. They led the Swadeshi movement whose objective was to boycott imported items and promote the use of Indian-made goods.
In the Swadeshi movement, Lala Lajpat Rai had a famous dialogue. "Soon You will enter my special room and I'll squeeze you to the last drop". But in 1928 the United Kingdom set up the Simon Commission to report on the political situation in India. Since there were no Indian members on the Commission, Indian political parties boycotted it.
On 30th October 1928, when the Commission visited Lahore, Lajpat Rai led a non-violent march against them with the protesters chanting "Simon Go Back" and carrying black flags. A. Scott, ordered the police to charge lathis on the protesters, during the protest, he was assaulted.
Despite being severely injured, Rai addressed the crowd and said "I declare that the blows struck at me today will be the last nails in the coffin of British rule in India". He died on 17 November 1928.
6. Raja Ram Mohan Roy (the maker of modern India)
The next on the list of national leaders of India is Raja Ram Mohan Roy, a great reformer of the 18th century. He was born on 22 May 1772 in Bengal.
Roy was at the forefront of India's first wave of reform. He was a great scholar who was well-versed with Sanskrit, Persian and English languages and also knew Arabic, Latin and Greek, and Tarini Devi. In 1828, Roy founded Brahmo Samaj, a Hindu reformist movement whose objective was to combat the social evils that existed in society.
He opposed superstitious practices and customs such as Sati, polygamy, child marriage and was against the rigidity of the caste system. Moreover, he advocated for women's property inheritance rights.
He wrote articles demonstrating that Sati was not required by Hindu scripture and was instead a patriarchal practice that reduced the purpose of a woman's existence to being a wife.
In 1823, Ram Mohan protested against the British when they imposed censorship upon the Calcutta (Kolkata) press. Roy believed that education was an effective vehicle to achieve social reform. He challenged the social-religious bias and British laws.
He was given the title of Raja by Akbar Shah. Raja Ram Mohan became the great national leader of India through his social, religious, educational reforms.
7. Sarojini Naidu( the face of women empowerment)
Sarojini Naidu was an Indian poet and a political activist and a national leader of India who is known as the face of women's empowerment. She was born on 2 March 1879 in Hyderabad.
Sarojini Naidu joined the independence movement after the partition of Bengal in 1905. Naidu was one of the major figures to lead the Civil Disobedience Movement and the Quit India Movement along with Mahatma Gandhi.
She was also actively involved in Salt March, satyagraha, and the home rule movement, and was influenced by Mahatma Gandhi, later became a close follower of Gandhi and his idea of Swaraj. Apart from that, she was a very influential women poet.
She wrote children's poems as well as poems on serious themes such as patriotism, romance, and tragedy. In 1912, Naidu published "In the Bazaars of Hyderabad'' which is to date one of her most liked poems.
Naidu was awarded the Kaisar-i-Hind Medal by the British for her work at the time of the plague epidemic in India, which she returned to the British in protest over the Jallianwala Bagh massacre in April 1919.
In 1947 Naidu was appointed as the governor of Uttar Pradesh and became the first woman governor of India. Because of her major contribution to the freedom struggle for India, her birthday is celebrated as women's day.
8. Dr. B.R Ambedkar
The next on the list of national leaders of India is Dr. Bhimrao Ramji Ambedkar, the principal architect of the Indian Constitution who was born in a "lower caste" called Mahar, on 14 April 1991. Due to facing much discrimination in his childhood, he had emerged the will to fight for the Dalits.
Despite all of these limitations, Babasaheb completed his education and earned a law degree from Lincoln's Inn and doctorates from Columbia University in the US and the London School of Economics.
To promote education and socio-economic improvement, Ambedkar established the central institution Bahishkrit Hitakarini Sabha, and to defend the Dalit's rights he started periodicals like Mook Nayak, Bahishkrit Bharat, and Equality Janta.
In 1927, he launched active movements and marches against untouchability, opened up public drinking water resources, and also began a struggle for the right to enter Hindu temples, and in late 1927 burned the thousands of copies of Manusmriti (classic Hindu text) with his followers.
He viewed Hinduism as an "oppressive religion" and said that he was born a Hindu but would not die a Hindu. In 1956 Ambedkar and his 500,000 followers converted to Buddhism. He devoted his entire life to uplifting "Dalits" and protecting their rights, and besides that, he has made a significant contribution to our constitution.
9. Bhagat Singh
The next on the list of national leaders of India is Bhagat Singh whose name is there in everyone's mouth when it comes to the Indian freedom struggle. He was an Indian freedom fighter, born in 1907, and was an Indian socialist revolutionary whose two acts of dramatic violence against the British in India led to his execution at the age of 23.
These acts of bravery made him a folk hero of the Indian independence movement among the youth. Singh was attracted to anarchism and communism and was inspired by Bhai Parmanand, another founding member of the Ghadar Party, and did not believe in the Gandhian ideology and other forms of non-violent resistance.
After the death of Lala Lajpat Rai due to police brutalities, Bhagat Singh conspired with revolutionaries like Shivaram Rajguru, Sukhdev Thapar, and Chandrashekhar Azad to kill Scott who was a superintendent of police and had ordered the police to charge lathis. Singh was a prominent member of the Hindustan Socialist Republican Association (HSRA) and after the assassination of Saunders, HSRA used pseudonyms to publicly announce avenging Lajpat Rai's death.
In April 1929, he along with Batukeshwar Dutt set off two homemade bombs inside the Central Legislative Assembly in Delhi, and showered leaflets from the gallery on the legislators below, shouting slogans, and then the authorities arrested them. Singh was convicted and hanged by the British on March 1931 at the age of 23.
"He became a symbol; the act was forgotten, the symbol remained, and within a few months each town and village of Punjab, and to a lesser extent in the rest of northern India, resounded with his name," Jawaharlal Nehru wrote about Bhagat Singh.
10. Bal Gangadhar Tilak
"Swaraj is my birthright and I shall have it." Bal Gangadhar Tilak was popularly known as Lokmanya Tilak was amongst the first national leader of India to be a part of the independence movement. Born on 23 July 1856, in Maharashtra, Tilak taught mathematics at a private school in Pune.
He was one of the first and strongest advocates of Swaraj and had joined the Indian National Congress in 1890. During the partition of Bengal which was to weaken the nationalist movement, Tilak encouraged the use of Swadeshi goods and Boycott the use of foreign goods.
The movement consisted of the boycott of all the foreign goods and also the social boycott of any Indian who used any foreign goods. Tilak started two weeklies, Mahratta in English, and Kesari in Marathi In 1880–1881, and criticized the British government for corruption.
Tilak always fought for Swaraj fearlessly and made himself Lokmanya.
11. Vallabhbhai Patel
Vallabhbhai Patel is widely recognized as the Ironman and the national leader of India who went on to become the first deputy prime minister of India. Patel was born in 1885 in Bombay.
He started preparing for law at the age of 22. He became the most prominent leader of Gujarat after the non-violent civil disobedience against the British Raj and in 1920 he became the president of the Gujarat Pradesh Congress Committee.
He worked substantially for untouchability, alcoholism, education, and caste discrimination as well as for women empowerment. Patel built cohesion and trust amongst the different castes and communities in Gujarat during the struggle against the British.
He is widely known for his work in the integration of the princely states into the Indian federation and is therefore remembered as the man who united India.
12. A.P.J. Abdul Kalam
Famous As: Former President of India, also known as the Missile Man of India
Birthdate: October 15, 1931
Birthplace: Rameswaram, Tamil Nadu, India
A. P. J. Abdul Kalam, India's 11th president, a national leader of India who worked as an aerospace scientist at DRDO and ISRO before becoming the country's president.
He was important in India's Pokhran-II nuclear experiments and is known as the "People's President" and the "Missile Man of India." While giving a lecture at IIM Shillong, he died of a cardiac arrest.
13. Savitribai Phule
The next on the list of national leaders of India is Savitribai Phule, a socialist reformer and one of the first female teachers of India who played a vital role in improving women's rights in India, and in this reform, her husband Jotirao Phule supported her. She was born on 3 January 1831 in Bombay.
Savitribai never was in school before her marriage, but after the marriage, her husband educated Savitribai at home. After that Savitribai Phule along with her husband founded one of the first Indian girls' schools in Pune in 1848.
Regarded as an important figure of the social reform movement in Maharashtra, she worked to abolish the discrimination and unfair treatment of people based on gender and caste. Apart from this, she was also a renowned author and a poet. Some of her famous poems are Kavya Phule and Bavan Kashi Subodh Ratnakar.
She encouraged those people who are oppressed to free themselves by obtaining an education and wrote a poem entitled "Go, Get Education. She is regarded as the mother of Indian feminism, and on the occasion of her birthday, we celebrate Balika Diwas in Maharashtra.
14. Atal Bihari Vajpayee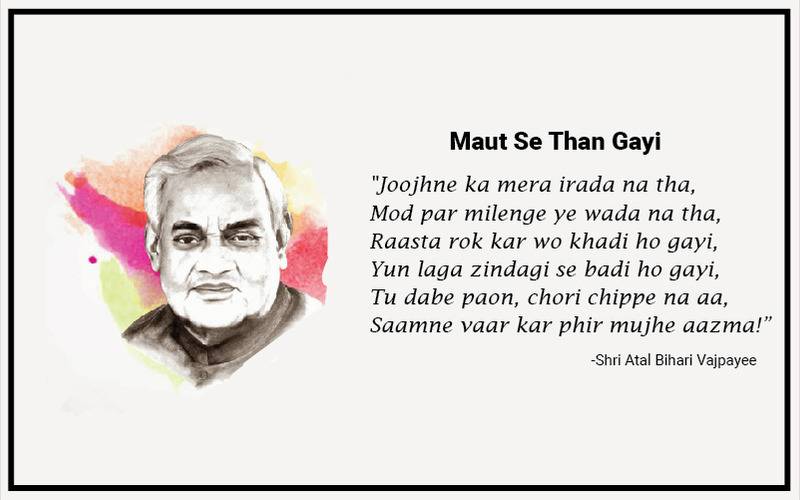 Atal Bihari Vajpayee was one of the most popular national leaders of India. He served three terms as a prime minister. Vajpayee was a writer, poet, and politician. He is also recognized for his poetic style.
Born on 25 December 1924 in Gwalior, Madhya Pradesh, Vajpayee was the first Indian prime minister who was not a part of the Indian National Congress who served a full term in office. He was a member of RSS and Hindu nationalists and also one of the co-founders of the Bharatiya Janata Party.
During his tenure as prime minister, Vajpayee sought to improve diplomatic relations with Pakistan and carried out the Pokhran-II nuclear tests in 1998. This national leader of India has received several awards including Bharat Ratna and Padma Vibhushan.
15. Monarji Desai
Famous for: 4th prime minister of India(1977-79)
Birthday: 29 February 1896
Birthplace: Bhadeli, Gujarat
Morarji Ranchhodji Desai, the 4th prime minister of India(1977- 1979) was born Feb. 29, 1896, in Bhadeli, Gujarat. This national leader of India also contributed to the Indian independence movement. He joined the freedom struggle under Mahatma Gandhi and was a part of the Civil Disobedience Movement against British Raj in India.
After Indira Gandhi abolished the controversial emergency in 1977, the opposition political groups banded together under the banner of the Janata Party to defeat the Congress in the 1977 election, and Morarji Desai was elected Prime Minister, becoming India's first non-Congress Prime Minister.
In his tenure as prime minister, he tried to create peace and friendly relationships with China and Pakistan.
16. Milkha Singh
The next on the list of national leaders of India is Milkha Singh, a former Indian track and field sprinter who began his career while serving in the Indian Army, popularly known as The Flying Sikh, who was born in November 1929 in Govindpura, Punjab, British India. He has brought so many medals for India.
He was the only athlete to win a gold medal at 400 meters at the Asian Games as well as the Commonwealth Games, and also won gold medals at the Asian Games in 1958. He has represented India thrice at the Olympics- in 1956 in Melbourne,1960 in Rome, and 1964 Summer Olympics.
Milkha Singh has become a sports icon and an idol for many young budding athletes of the country. He had also received the Padma Shri in 1959. He died at the age of 91 on 18 June 2021 due to COVID-19 complications.
17. Swami Vivekanand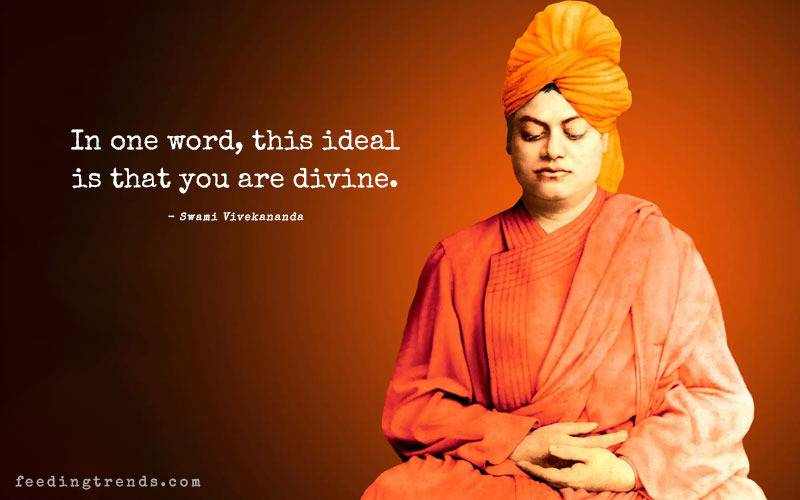 Sawai Vivekanand was an Indian monk born with the name Narendranath Datta, In Calcutta. He was a major force who brought the contemporary Hindu reform movements to India.
Moreover, due to his efforts, Hinduism achieved the status of a major world religion during the late 19th century. Vivekanand was a close follower of Ramakrishna, a 19th-century Indian saint. He taught Hindu philosophy in the United States, England, and Europe.
He is the national leader of India who is best known for his speech which began with the words "Sisters and brothers of America.." in the Parliament of the World's Religions in Chicago 1893. He became a prominent figure in the introduction of the Indian darsanas, Vedanta, and Yoga to the Western world.
He has disseminated raising interfaith awareness of Hinduism to the world.
18. Homi Bhabha
Famous for: Indian nuclear program
Profession: nuclear physicist
The next on the list of national leaders of India is Homi Bhabhi, popularly known as the "Father of the Indian nuclear program". An Indian nuclear physicist, a professor of physics, and the founding director of the Tata Institute of Fundamental Research (TIFR).
No institute in India had the necessary facilities for original work in nuclear physics. Therefore, he proposed to the government to build a new laboratory entirely devoted to this purpose. 1200 acres of land was acquired at Trombay from the Bombay Government for this purpose which was later named after him as the Bhabha Atomic Research Centre.
Homi Bhabha received the Adams Prize in 1942 and the Padma Bhushan in 1954 and was also nominated for the Nobel Prize in Physics in the years 1951 and 1953–1956.
19. Kapil Dev
Achievements: Padam Shri, Padma Bhushan.
Kapil Dev is one of the most popular cricketers in India. Born on 6 January 1959 in Chandigarh, Punjab, Kapil Dev led India to win its first Cricket World Cup title in 1983.
He's the primary player to require 200 ODI wickets. He's the sole player within the history of cricket to have taken quite 400 wickets. Between September 1999 and September 2000, he was the Indian national team's coach. He retired in 1994 with the world record for the most Test wickets taken.
This national leader of India has received Both the Padma Shri and Padma Bhushan awards.
20. Rabindranath Tagore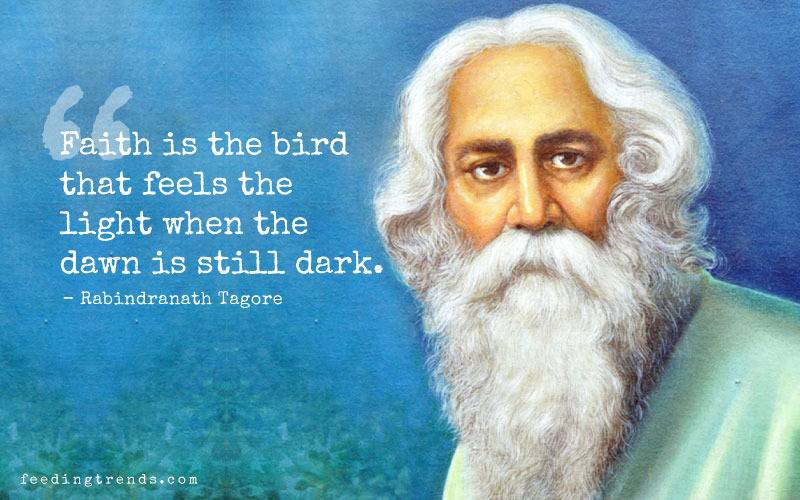 Rabindranath Tagore is the one and only legendary poet of India. He was born on 5 August 1861. Tagore's songs, novels, stories, drama, dance dramas, and essays spoke on topics such as politics and personal life.
He modernized Bengali art by spurning rigid classical forms and linguistic structures. His best-known art is Gitanjali, Gora, and Ghare-Baire. Two of his compositions "Jan Gana Mana" and "Amar Shonar Bangla" were chosen by India and Bangladesh as their country's national anthem. Moreover, his work also inspired the Sri Lankan national anthem.
This national leader of India received the Nobel Prize in Literature in the year 1913 "for his profoundly sensitive, fresh, and beautiful verse, through which he has made his poetic thought, articulated in his own English words, a part of the Western literature with exquisite skill." He became the voice of India's spiritual heritage for the rest of the world.
21. Manmohan Singh
Dr. Manmohan Singh was born on 26th September 1932. Dr. Singh worked for the United Nations Conference on Trade and Development from 1966 to 1969.
Later, he was made an advisor to the ministry of foreign trade by Lalit Narayan Mishra, because of his talent as an economist. In 1982-1885, he was appointed governor of the Reserve Bank of India under then finance minister Pranab Mukherjee.
His role in ushering a comprehensive policy of economic reforms is widely recognized all over the world. In India's popular imagination, those years are closely linked to the figure of Dr. Manmohan Singh.
This national leader of India represented the country at several international conferences as well as in several international organizations. Sworn in as the prime minister on 22 May, after the 2004 general election. He was re-elected for a second term as the prime minister in 2009.
22. Narendra Modi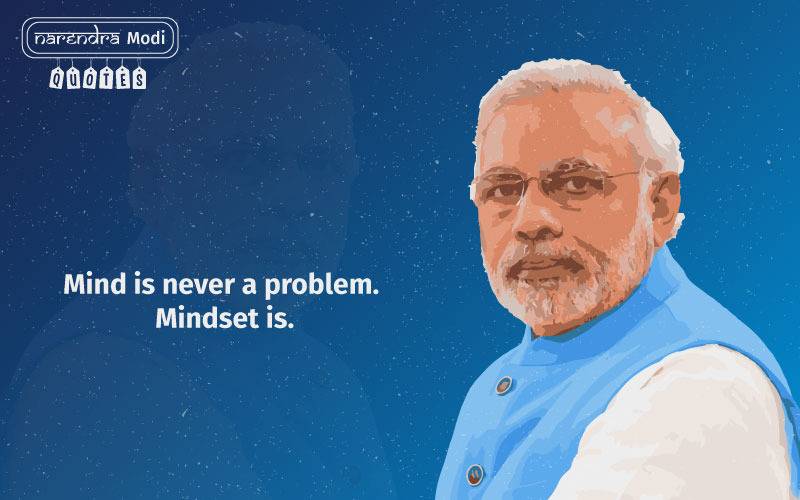 The 14th and the current prime minister of India is one of the most popular national leaders of India. Born on 14 September and raised in Vadnagar, a small town in northeastern Gujarat who helped his father in selling tea at the local railway station.
At the age of eight, he came to know about RSS. Then he left his house at the age of 18 and returned to Gujarat in 1971 to work full-time for the RSS. In 1885, he joined the BJP. Gujarat's Chief Minister, Narendra Modi, was appointed in 2001.
Modi led the BJP to victory in the 2014 general election, giving the party a majority in the Lok Sabha, India's lower house of parliament. In 2019, he took the oath of office for a second term.
23. Indira Gandhi
India Gandhi was the first Indian woman prime minister and national leader of the Indian National Congress. Born in Allahabad on 19 November 1917, Indira was the daughter of Jawaharlal Nehru, the 1st prime minister of India.
As the prime minister, Gandhi is still remembered for her political intransigency and unprecedented centralization of power during her tenure. In 1971, she fought a war with Pakistan in support of the independence movement in East Pakistan, which resulted in India's victory and the creation of Bangladesh.
This led to an increase in India's influence to the point that it became the sole regional power of South Asia. Due to her separatist tendencies, and in response to a call for revolution, Indira Gandhi introduced a state of emergency from 1975 to 1977 during which even the basic civil liberties were suspended and the press was censored as well and widespread atrocities were carried out during that time.
She returned to power in 1980 after free and fair elections were held in the country. She was assassinated on 31 October 1984 by her bodyguards and Sikh nationalists after she had ordered military action in the Golden Temple in Operation Blue Star.
24. Lal Bahadur Shastri
Lal Bahadur Shastri was India's second prime minister. After being greatly inspired by Gandhi, he became a national leader of India who joined the Indian independence struggle in 1920.
During his time as Prime Minister, he supported the Amul milk cooperative in Anand, Gujarat, and established the Nationwide Dairy Development Board to promote the White Revolution, a national drive to expand milk production and supply.
He was the leader at the time of the 1965 Indo-Pakistan War during which, his slogan "Jai Jawan, Jai Kisan" became immensely famous. In 1965, Shastri also promoted India's Green Revolution.
Foodgrain production increased as a result, particularly in Punjab, Haryana, and Uttar Pradesh. The development of high-yielding wheat cultivars and rust-resistant wheat strains were major accomplishments in this project. This national leader of India had also received the Bharat Ratna award.
25. Dhyan Chand
The next on the list of national leaders of India is Dhyan Chand who is widely known as The Wizard of hockey, for his superb ball control and goal-scoring feats. Chand played internationally from 1926 to 1949 where he scored 570 goals in 185 matches, and over 1000 goals in his entire domestic and international career.
The influence of Major Dhyan Chand extended beyond these victories, as India won a medal in field hockey events seven out of eight times at the Olympics from 1928 to 1964. The Government of India awarded him with India's third-highest civilian honor, Padma Bhushan in the year 1956.
29 August, his birthdate is celebrated as National Sports Day in India. India's highest sporting honor was renamed after him as the Major Dhyan Chand Khel Ratna Award. He became the poster boy of hockey for decades.
26. Amrit Kaur
Political party: Indian National Congress
Movement: the Indian independence movement
Amrit Kaur was a politician and activist in India. She was born at Badshah Bagh, Lucknow University Campus, Lucknow, Uttar Pradesh, India, on February 2, 1887. Raja Sir Harnam Singh Ahluwalia, the younger son of Raja Randhir Singh of Kapurthala, gave birth to Kaur.
In 1947, she became India's first Health Minister, a position she held until 1957. During her time as India's health minister, Kaur helped to implement several healthcare reforms and is well-known for her contributions to the sector and support for women's rights.
Kaur was a national leader of India and a member of India's Constituent Assembly, which drafted the country's constitution.
27. Pratibha Patil
Political party: Indian National Congress
Famous for: as a president
The next on the list of national leaders of India is Pratibha Patil, the first President of India born in Maharashtra on 19 December 1934. Previously she had served as the Governor of Rajasthan from the year 2004 to 2007.
Pratibha Patil was known for her modest backing and education, diversified experience, and humble persona of supreme integrity because of which she was best suited for this premier position.
28. Pranab Kumar Mukherjee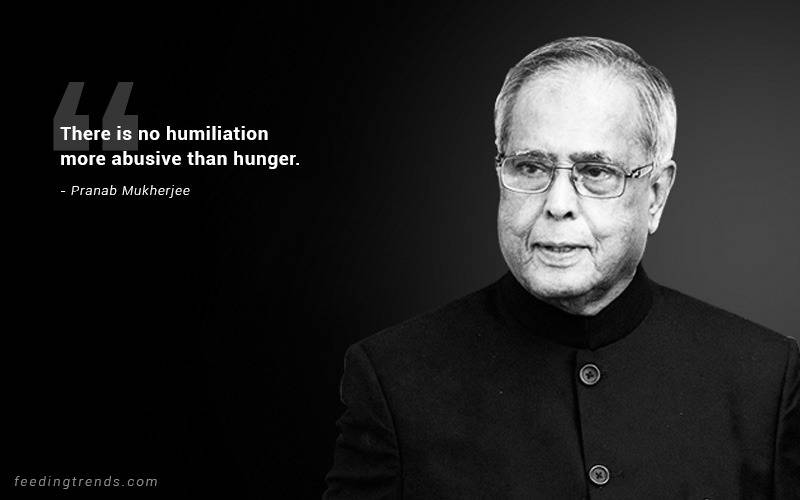 Pranab Mukherjee was the 13th president of India, he served from 2012 to 2017. In Political career of five decades, he has been a senior leader of the Indian National Congress. Before he was elected president, Pranab Mukherjee was union finance minister from 2009 to 2012.
He was born in the Bengal Presidency of British India on 11 December 1935. His political career started in 1969 when he became a member of Rajya sabha in July 1969. and was then re-elected to the house for four more tenures from 1975 to 2005.
Mr. Mukherjee was nominated as the presidential candidate of the UPA on 15 June 2012 and won 70 percent of the electoral college votes. Unfortunately on 31 August 2020, this national leader of India died due to COVID-19 and some other health issues.
The government of India announced seven days of state mourning between 31 August to 6 September.
29. Sushma Swaraj
Sushma Swaraj was an Indian politician who has been a supreme court lawyer and senior leader of the Bharatiya Janata Party. She was born in Haryana on 14 February 1952. Sushma Swaraj has also served as the Chief Minister of Delhi in 1998 and as well as was the youngest cabinet member of Haryana.
This national leader of India joined Bharatiya Janata Party after the Emergency was lifted in 1977. She was awarded posthumously in 2020 in the field of Public Affairs Sushma Swaraj passed away on August 6, 2019, following a cardiac arrest.
30. P.V. Narsimha Rao
The last one on the list of national leaders of India is Narasimha Rao, the Indian politician, and lawyer who was the 9th prime minister of India (1991 to 1996). He was born in Karimnagar on June 28, 1921.
He took so many ministries, like the ministry of health, education, law, and Endowments. From 1971 to 1973, he served as the Chief Minister of Andhra Pradesh. From July 19, 1984, to December 31, 1984, he was the Minister of Home Affairs, and from December 31, 1984, to September 25, 1985, he was the Minister of Defense. His government liberalized the economy in 1991, and he is well-known for it.
Some great national leaders of India have never been recognized by any textbook, but they have contributed to nation-building in their limitations. They left the legacy of Satyagraha, Swaraj, Swadeshi, etc.
Every leader had the courage and will to change the mindset of society. They fought for democracy, the rights of minorities, women empowerment. These great national leaders of India have built a strong foundation for the nation to inherit.