Where is the place, you can enjoy a perfect Sunrise? Walking into nowhere on the soft warm sand. Beaches are indeed a sweet bliss. And in this very article, we shall educate ourselves about the beaches in Mumbai which are wonderful and beautiful in themselves.
There is no doubt that Mumbai or may I say the state Maharashtra itself is gifted with such a wonderful coastline. And on that very coastline, got established the quintessential beaches which are eye enchanting too. Situated at the shore of the Arabian Sea, Mumbai has a lot of beaches which are big and beautiful.
Due to the tranquil atmosphere and serene beauty, these beaches in Mumbai are one of the highest visited tourist places in India. Here below we'd discuss 26 beaches that are a must-visit in Mumbai :
1. Juhu Beach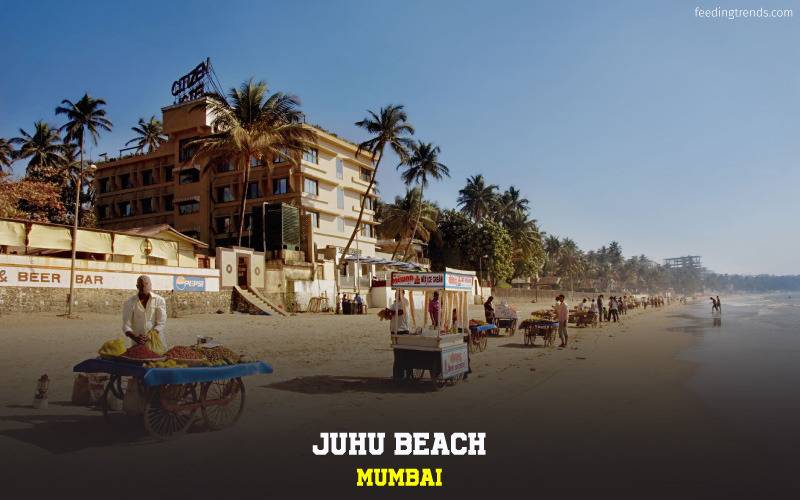 Top in the Mumbai beaches list is Juhu Beach, which is one of the best beaches in Mumbai, but the place is a little costly too. Famous for the street foods, the beach is one of the best tourist places in Mumbai as well as India.
Location: Juhu Beach, Juhu, Mumbai, Maharashtra 400049
2. Versova Beach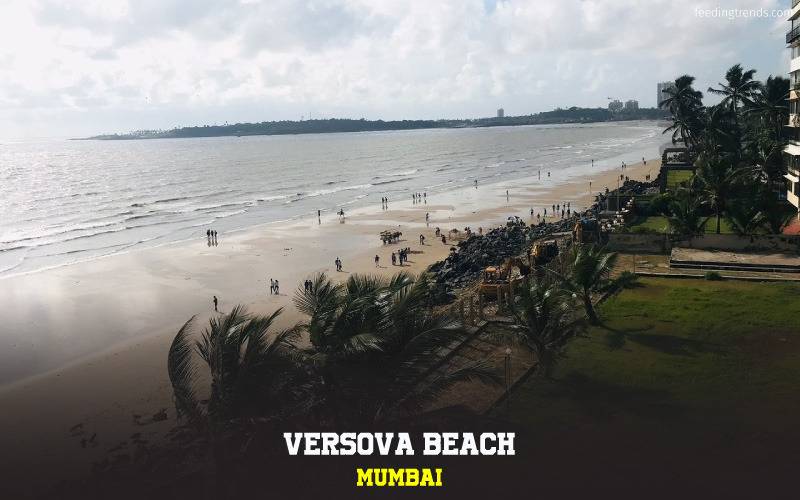 One of the cleanest beaches in Mumbai, Versova beach is famous for its lovely and calm atmosphere. Even beautiful food places are arranged around its lovely sandy and rocky horizon. It is also among the best tourist places in Mumbai.
Location: Versova Beach, Bharat Nagar, Versova, Andheri West, Mumbai, Maharashtra 400061
3. Marvé Beach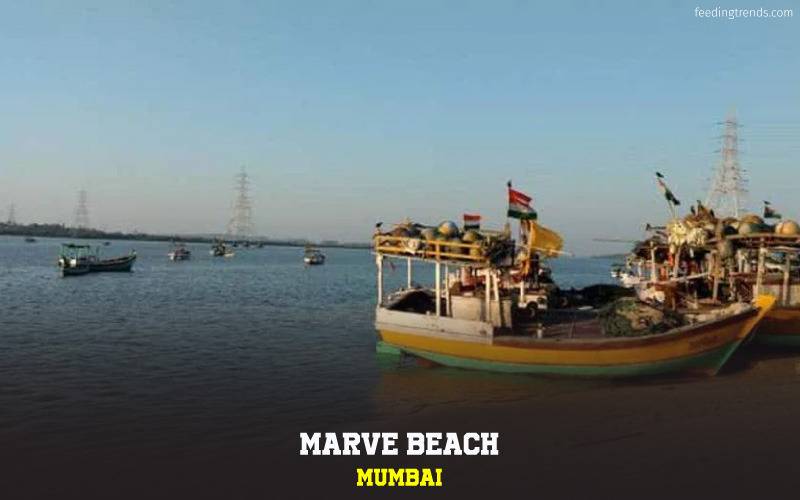 Marve Beach is located in Malad and is third in our Mumbai beaches list. This beautiful beach at the shore of the Arabian sea is a quiet and lovely place to visit in Mumbai. Visit with your friends or family and enjoy your day out.
Location: Marvé Beach, Malad, Malad West, Mumbai, Maharashtra 400095
4. Manori Beach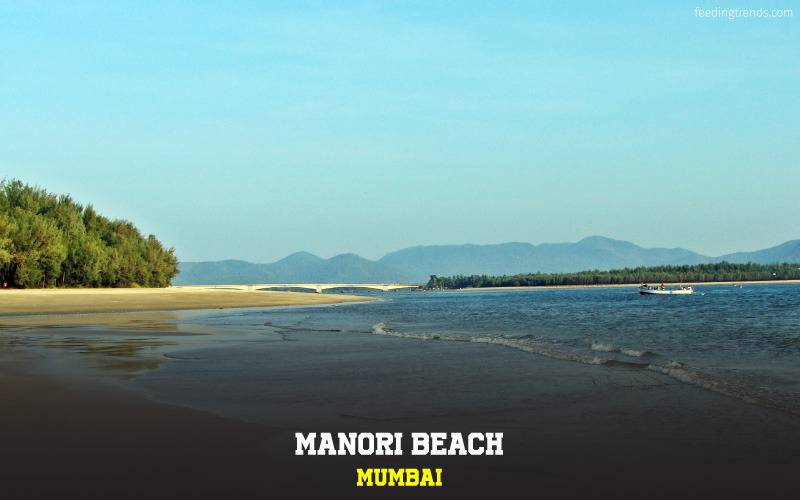 Far away from the hustle of the city, in the warm embrace of nature and silence is located the beach Manori. This perfect picnic spot comprises a floor of white sand and roaring blue water and has some beautiful churches around. Indeed is one of the best places to visit in Mumbai.
Location: Manori Beach, Koliwada, Manori, Mumbai, Maharashtra 400092
5. Madh Island Beach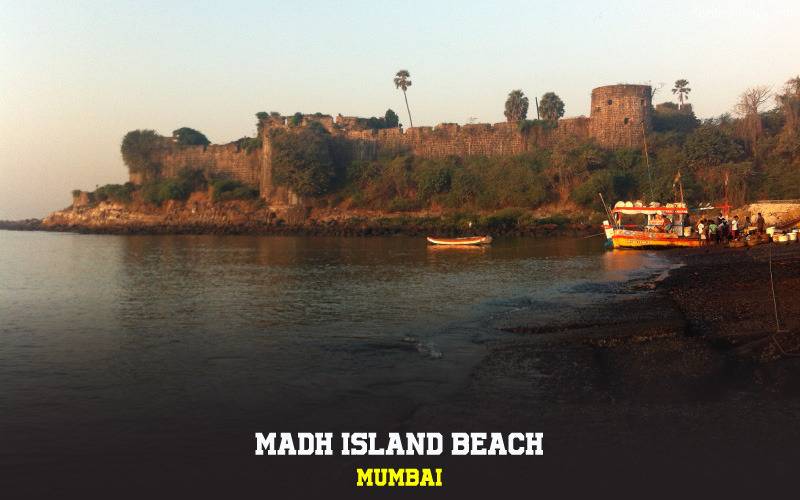 One of the best places to visit in Mumbai with your loved ones, Madh Island beach is likely famous for its weekend parties. Lush greenery and picturesque landscape add more to the beauty of this beach in Mumbai.
Location: around 30 km away from Mumbai
6. Aksa Beach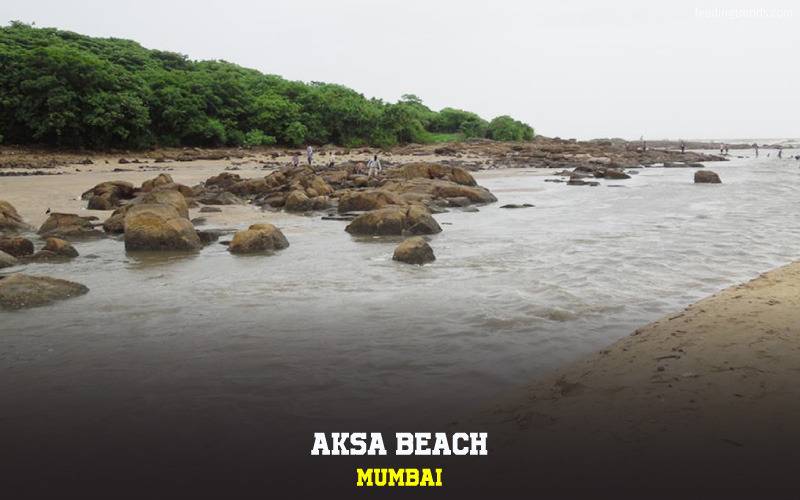 Situated in the Aksa Village in Malad, Aksa beach in Mumbai is a popular vacation spot for many. This popular beach in Mumbai comprises private cottages and hotels and is surely among the beautiful places to visit in Mumbai.
Location: Aksa Beach Mumbai, Malad, Aksa Village, Mumbai, Maharashtra 400061
7. Gorai Beach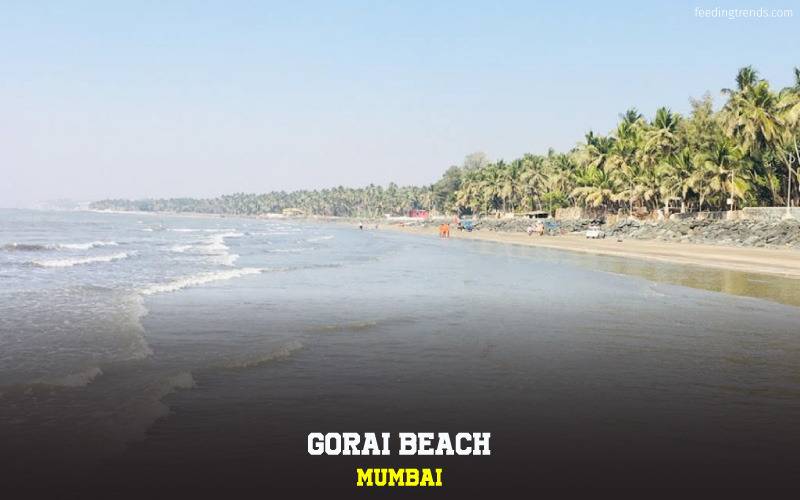 Located 40 km from the south end of Mumbai, Gorai beach is another of the peaceful places to visit in Mumbai. Surrounded by Palm trees, this beach in Mumbai allows a rejuvenating atmosphere that attracts its crowds. You can relax in the fresh air and enjoy a good time here.
Location: Gorai Beach, Gorai Beach Road, Koliwada, Gorai, Mumbai, Maharashtra 400068
8. Chowpatty Beach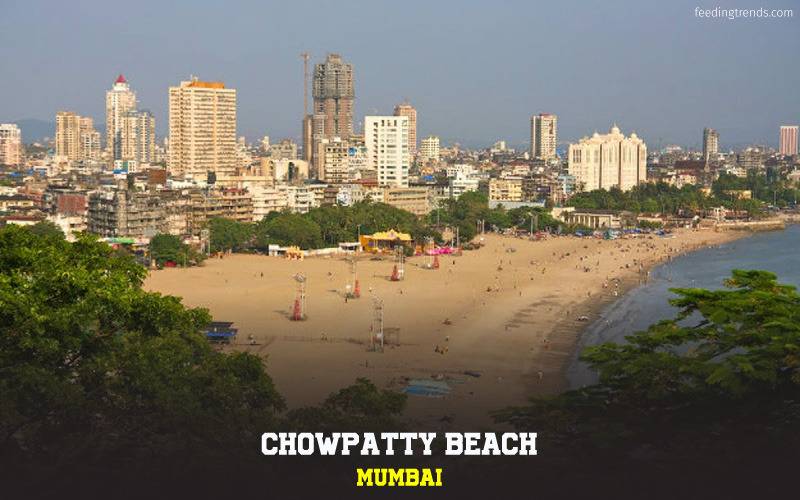 Chowpatty beach adjoining Marine Drive is one of the famous tourist places in Mumbai. It's a perfect spot for you to spend your time with your family and friends. Consider visiting the place and you will get enchanted too.
Location: Chowpatty beach, Maharashtra 400007
9. Malad Beach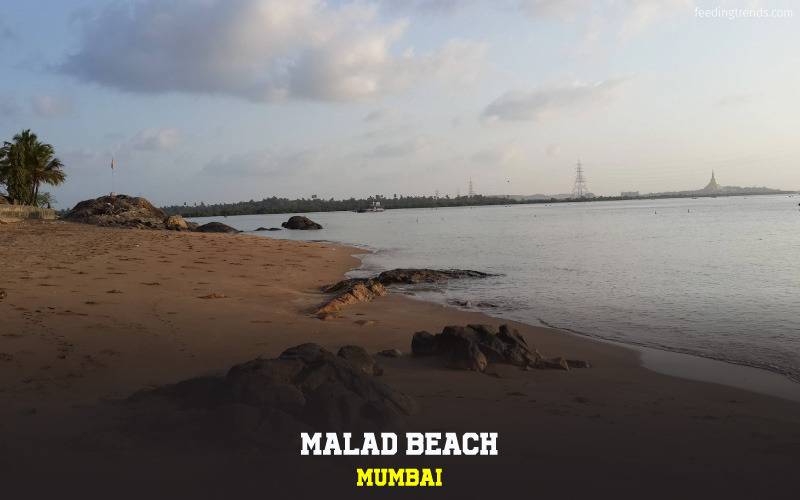 Malad is a huge patch of an area in the northern parts of Mumbai. Beaches that come under the Malad area have lush beauty and appearance. This comprises the Aksa beach and the Marve beach.
Location: Around 28 km away from Mumbai in Malad
10. Mandwa Beach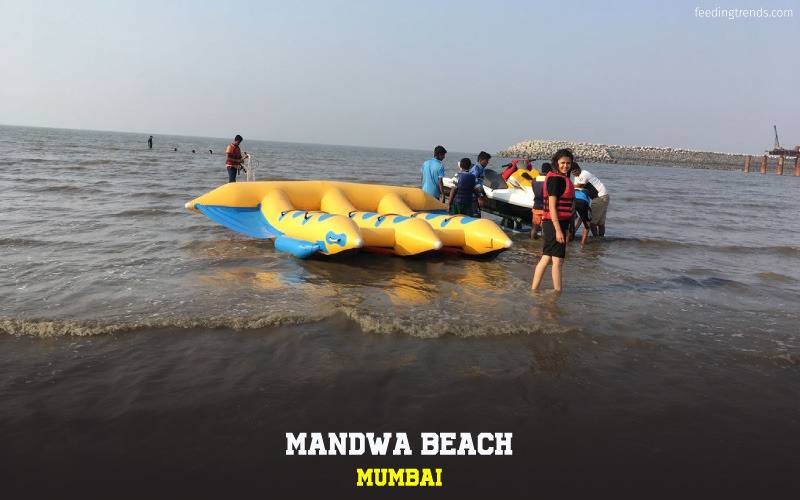 Far from the pollution of the city, located in the Mandwa village, this beach in Mumbai is a place worth visiting. A cluster of Coconut trees and clear blue water adds even more to the serenity of the place.
Location: Mandwa Beach, Kolgaon, Maharashtra
11. Murud Beach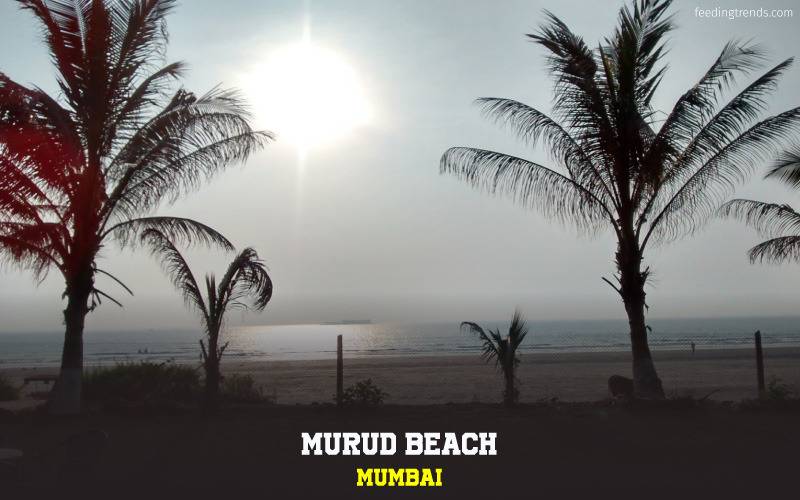 On the coast of the Arabian Sea and located around 4-5 km away from Murud, this is one of the clear water beaches in Mumbai.
Location: Murud Beach, Murud, Maharashtra
12. Murud Janjira Beach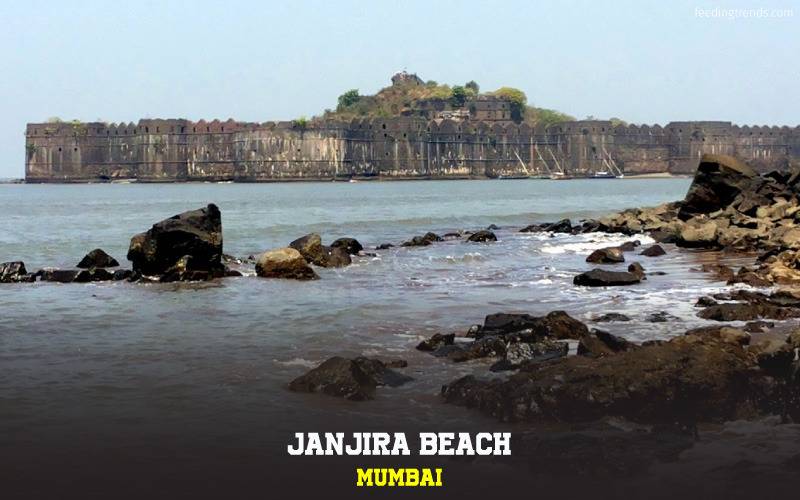 Near the Murud beach is situated the Janjira Fort. Janjira Fort itself is situated between the waters of Arabian Sea. Visiting the place provides visitors with an indescribable experience and is one of the best tourist places in Mumbai.
Location: Near Murud Beach, 5 km away
13. Shrivardhan Beach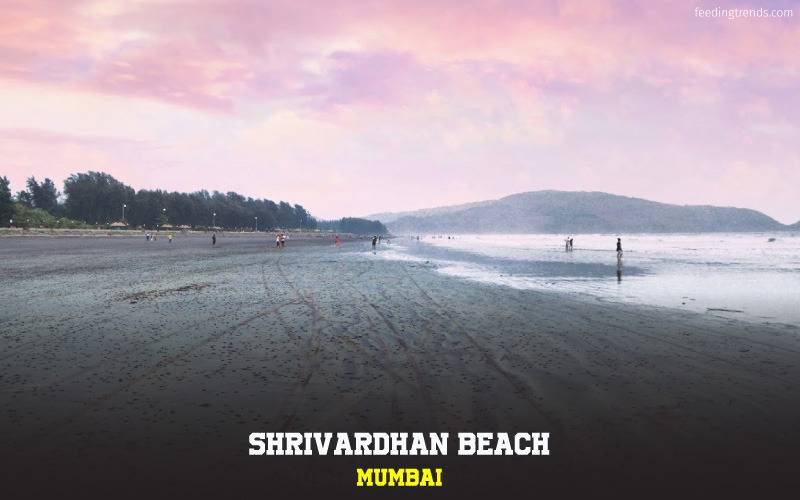 Located in the Shrivardhan town in the Raigad district of Maharashtra, this beach in Mumbai is famous for its beautiful sunrise and sunset views.
Location: Shrivardhan beach, bhairavnath pakhadi, Shrivardhan, Maharashtra 402110
14. Ganpatipule Beach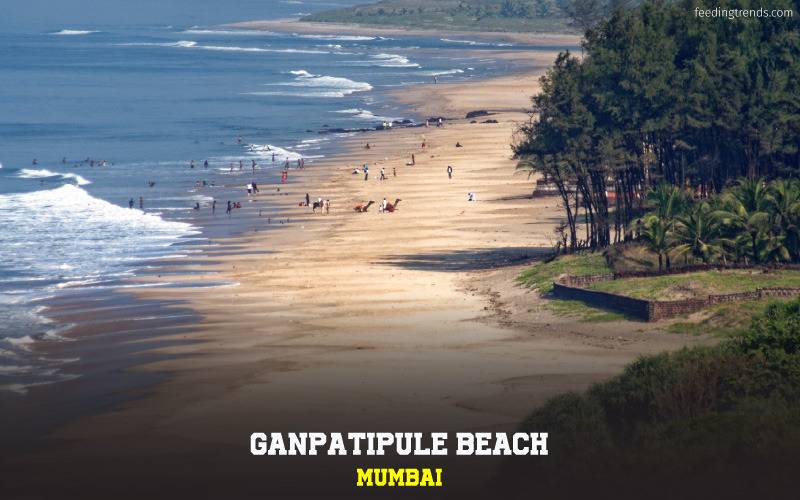 Famous for the watersports, this beach in Mumbai is situated in Ganpatiphule near Ratnagiri. Devotees come to the place to visit the Ganapati Temple nearby. Everything adds up and gives the place a heavenly atmosphere.
Location: GanpatiPule Beach, beach road, Ganpatipule, Maharashtra 415615
15. Harihareshwar Beach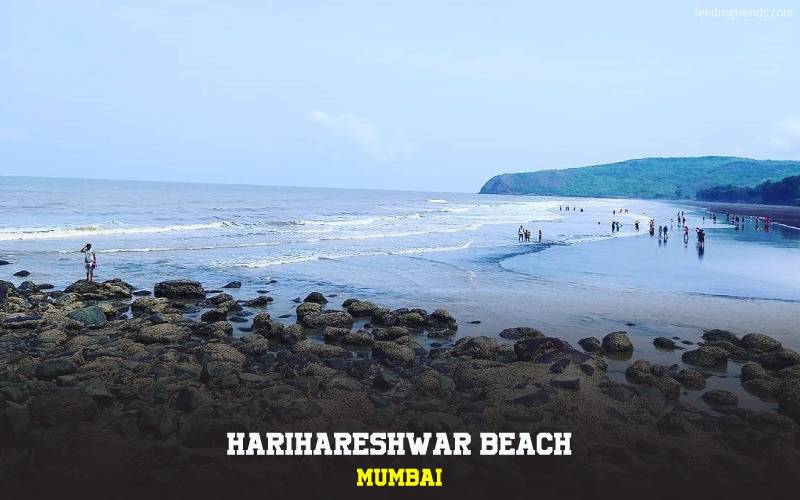 Surrounded by four hills Harihareshwar, Harshinachal, Bramhadri and Pushpadri, this place is also known as Dakshin Kashi. Due to the abundance of temples, this place to visit in Mumbai is also called Dev Ghar.
Location: Harihareshwar Beach, Devghar, Maharashtra
16. Kihim Beach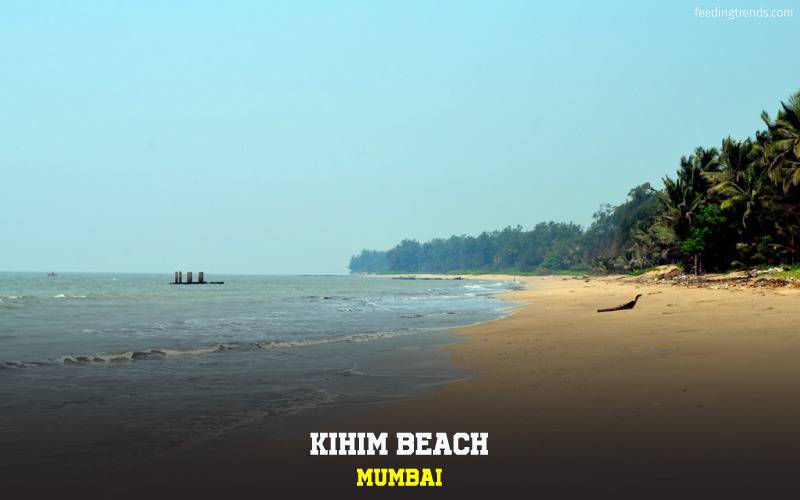 Perfect and safe water that attracts numerous visitors, Kihim beach is a peaceful and clean beach in Mumbai surrounded by innumerable coconut trees is situated in the Kihim Village. Visiting the place once would be a wise decision.
Location: Kihim Beach Alibag, Kihim Beach Rd, Kihim, Maharashtra 402201
17. Tarkarli Beach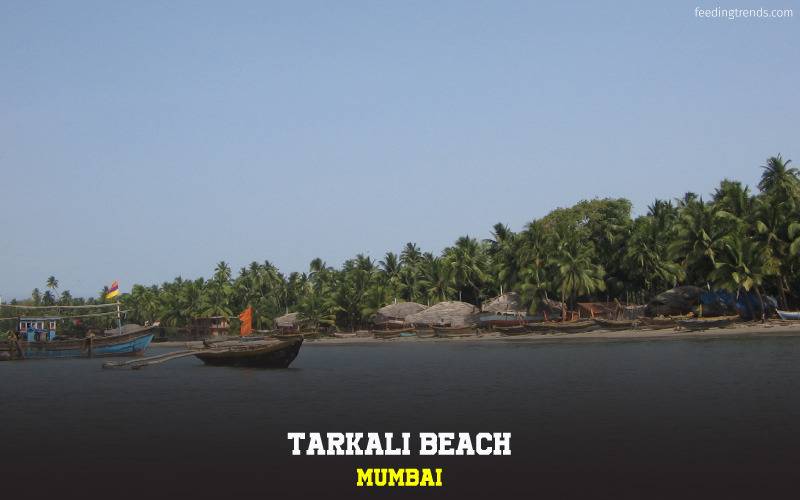 Situated on the Konkan coast, Tarkarli Beach is a wonderful place to visit in Mumbai. This amazing beach is a powerhouse of joy. From jumping food courts to various water sports, everything is available here.
Location: Tarkarli Beach, Tarkarli, Maharashtra 416606
18. Kashid Beach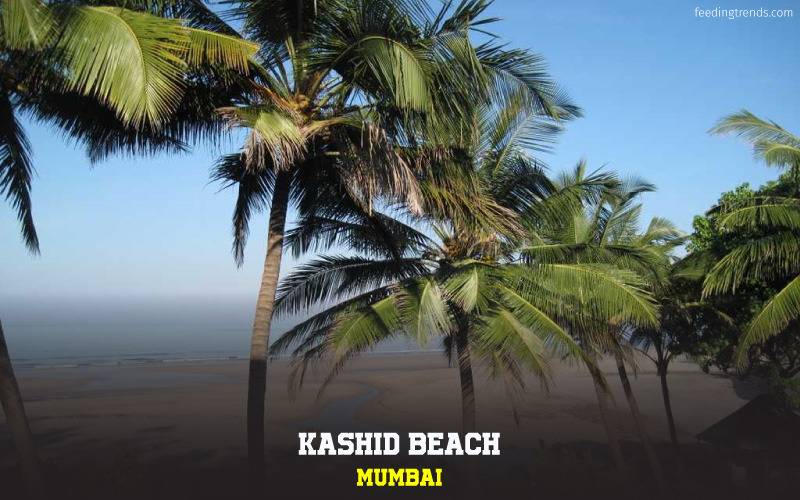 Despite its huge crowd, Kashid beach is still one of the beautiful places to visit in Mumbai. Like other wonderful beaches in Mumbai, this beach is also another joyful getaway to its visitors.
Location: Kashid Beach, Kashid Beach Resort Road, Kashid, Maharashtra 402202
19. Uran Beach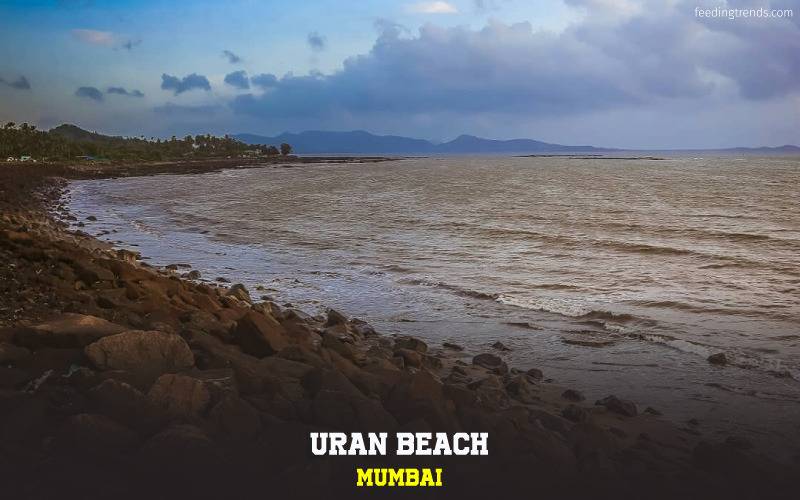 Located in Navi Mumbai, Uran Beach is a beautiful tourist spot and a good hangout place if you are or stay nearby. Not that shimmery by appearance but the natural beauty of the beach is of topnotch.
Location: Uran, Kathe Aali, Nagaon, Uran, Navi Mumbai, Maharashtra 400702
20. Rock Beach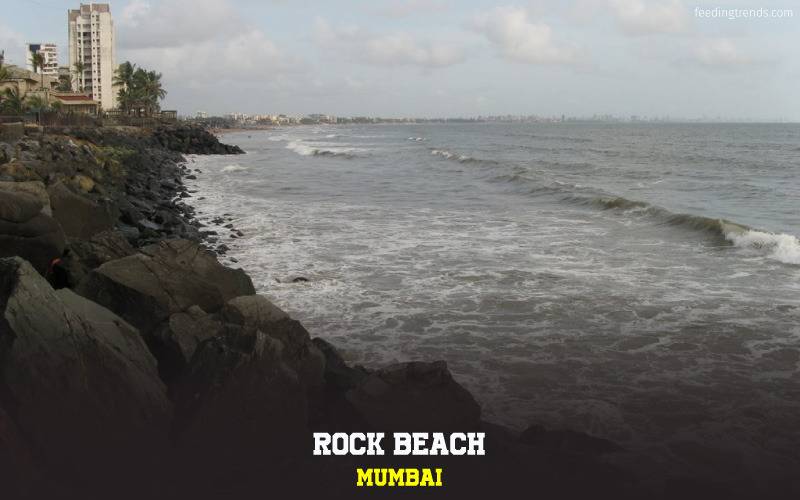 Rock Beach is situated in the west of Andheri and is next on our list of Mumbai beaches. A beautiful beach in Mumbai by the appearance and the quiet environment makes it a must-visit one.
Location: Rock Beach, Mumbai, 400047
21. Alibaug Beach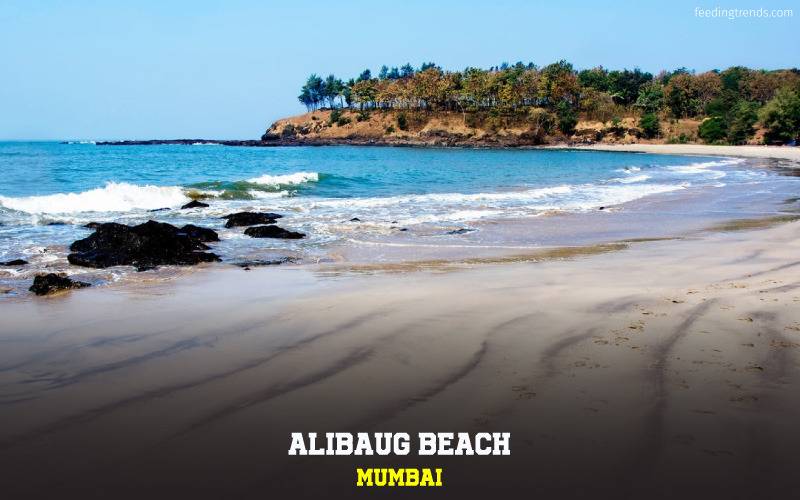 Alibaug beach in Mumbai is an exciting place to visit on the weekends. One can experience horse riding, parasailing, camel riding, etc. Various food places are also available to ensure you don't miss out on anything while visiting this tourist place in Mumbai.
Location: Alibaug Beach, Alibag Beach Rd, Main Beach, Koliwada, Alibag, Maharashtra 402201
22. Ratnagiri Beach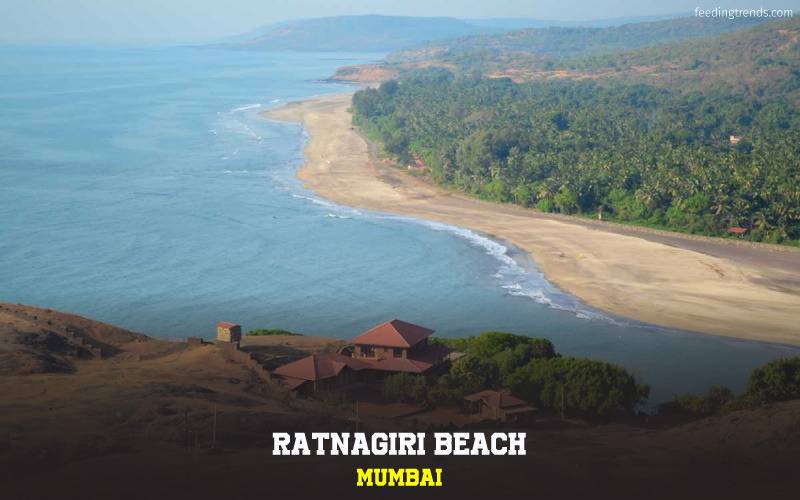 Ratnagiri, located outside the south of Mumbai, has an abundance of beautiful beaches. Some of the best beaches in Ratnagiri are Velas Beach, Ganapatipule Beach, Kunkeshwar Beach, Devgad Beach, Bhatye Beach and many more.
Location: around 340 km away from Mumbai
23. Daman Beach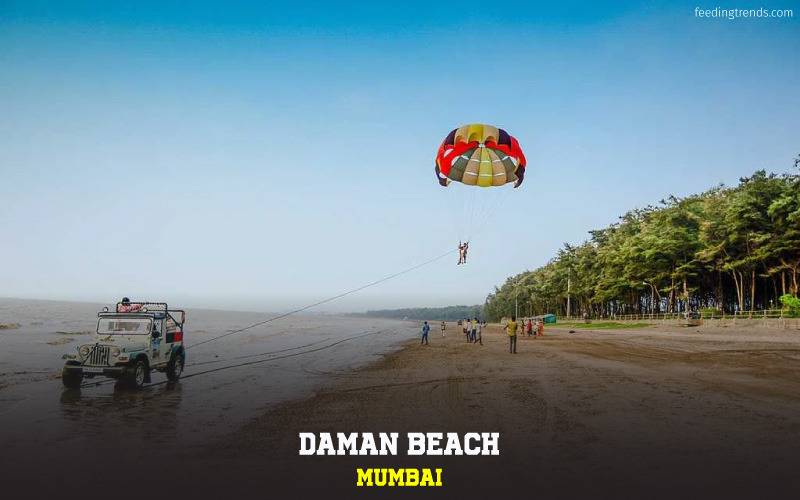 Daman is situated in the borders of Gujarat and Maharashtra. The tranquil environment of the place provides to its huge tourist gathering. Beaches in daman are world-famous and provide a soothing experience to the folks visiting. Some famous beaches in Daman are Jampore Beach, Devka Beach, Moti Daman Beach, Gomatimala Beach and many more.
Location: Around 180 km away from Mumbai
24. Kalamb Beach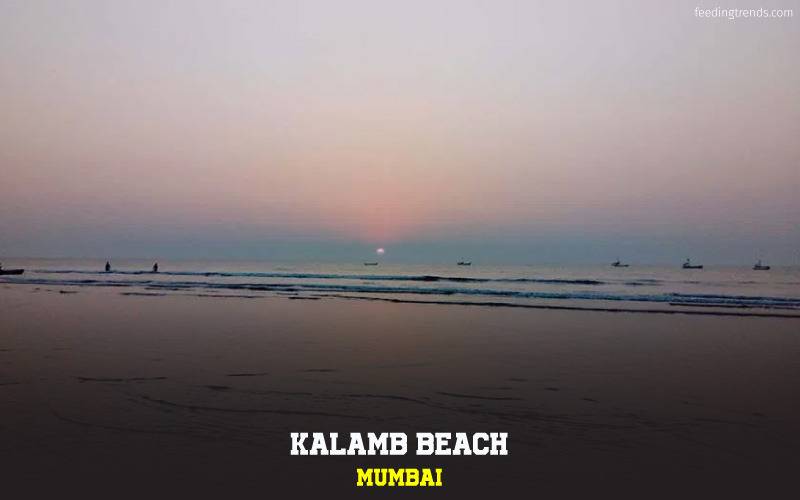 Located in Nalasopara in the Thane district, Kalamb beach is a good spot for family picnic and vacation. Yet another tranquil beach in Mumbai, it adds to the tourism of the state and to the charm of the city of dreams.
Location: Kalamb Beach, Kalamb Beach Rd, Nirmal, Nalasopara West, Nala Sopara, Maharashtra 401304
25. Bassein Beach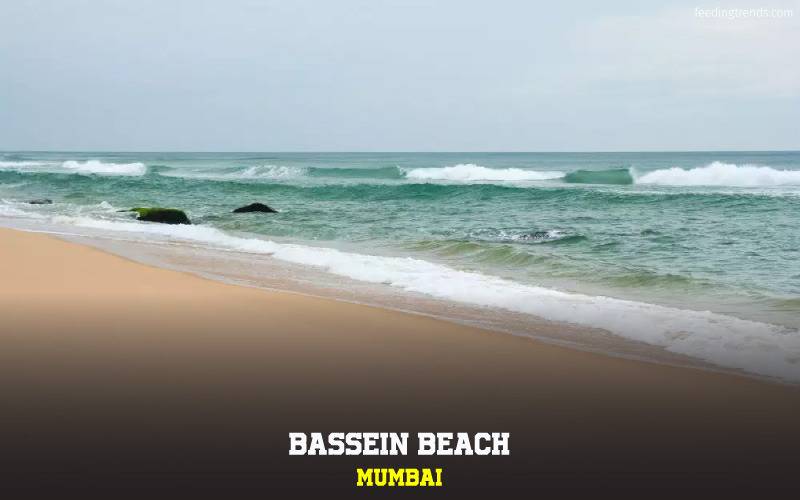 Located outside Mumbai, Bassein Beach is more of a historic place. One can see forts and ruins built in the Portuguese era. Portugal cuisine of the very place is a delight to the food lovers. All in all, this Mumbai beach guarantees great fun.
Location: Bassein beach, Police Colony, Vasai West, Vasai-Virar, Mah
26. Kelva Beach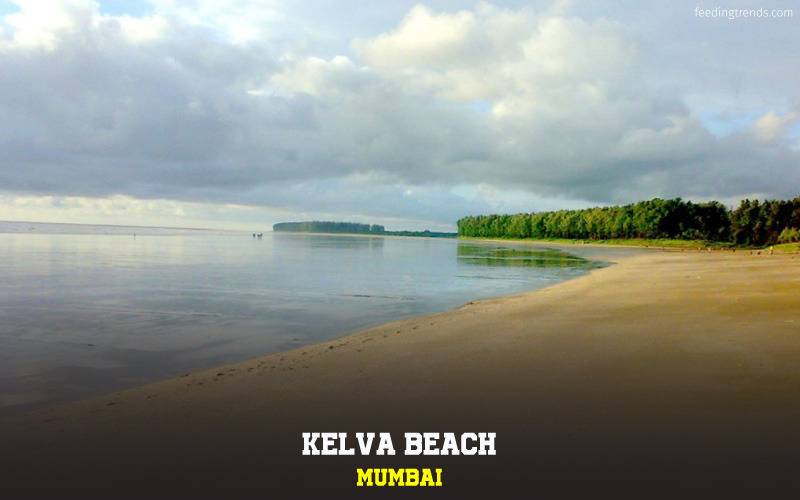 A popular weekend getaway for tourists, Kelva or Kelwa Beach is situated in Palghar. If you are a Mumbaikar and need a rejuvenating vacation, this beach near Mumbai is for you.
Location: Kelva Beach Palghar, Palghar, Maharashtra
Stepping out in the Sun, running over the soft sand, making sandcastles, what can be more mood uplift than that. Starting the day with mind enchanting Sunrise and watching the sun go down the horizon in the evening, these Mumbai beaches have a special place in our hearts.
Do not forget to share your take on the above list and let us know which beach in Mumbai you loved visiting. Comment your views below!