Meryl Streep is an actress from the United States. Streep is noted for her range and dialect adaptability, and has been called "the finest actress of her generation." The great Meryl Streep is captured in a single frame, leaving the spectator wanting more. She never fails to do full honor to the role that is given to her. Nothing to add to Meryl Streep's strong casts in any of her films.
In each of her films, she delivers a brilliant screenplay and outstanding acting. The conversation is deftly powerful, and the important scenes are engrossing. Overall, all of her films are well worth your time and money! Nobody does it quite like Her.
Meryl Streep does a fantastic job portraying the character's power and toughness!
Let's take a dip into Meryl Streep's impressive film performances!!
1. "The Deer Hunter" (1978)
The first on our list of Meryl Streep movies is The Deer Hunter.
Meryl Streep's first acting role was as 'Linda' in "The Deer Hunter", directed in 1978 when she was 29.
"The Deer Hunter" is three hours film, directed by Michael Cimino. There are three best friends Michael, Steven, and Nick. In their country's battle, they volunteered to take part. There are several people whose lives were irreversibly changed by the Vietnam War.
Linda (played by Meryl Streep) is Nick's fiancee, but Mike (Robert De Niro) adores her. As a result of Nick's absence in Vietnam, Mike returns to their Pennsylvania town, where he gets close to Linda, both of whom are distressed by Nick's absence.
 It was for this play actress Streep was recognized by the National Society of Film Critics and received her first Oscar nomination.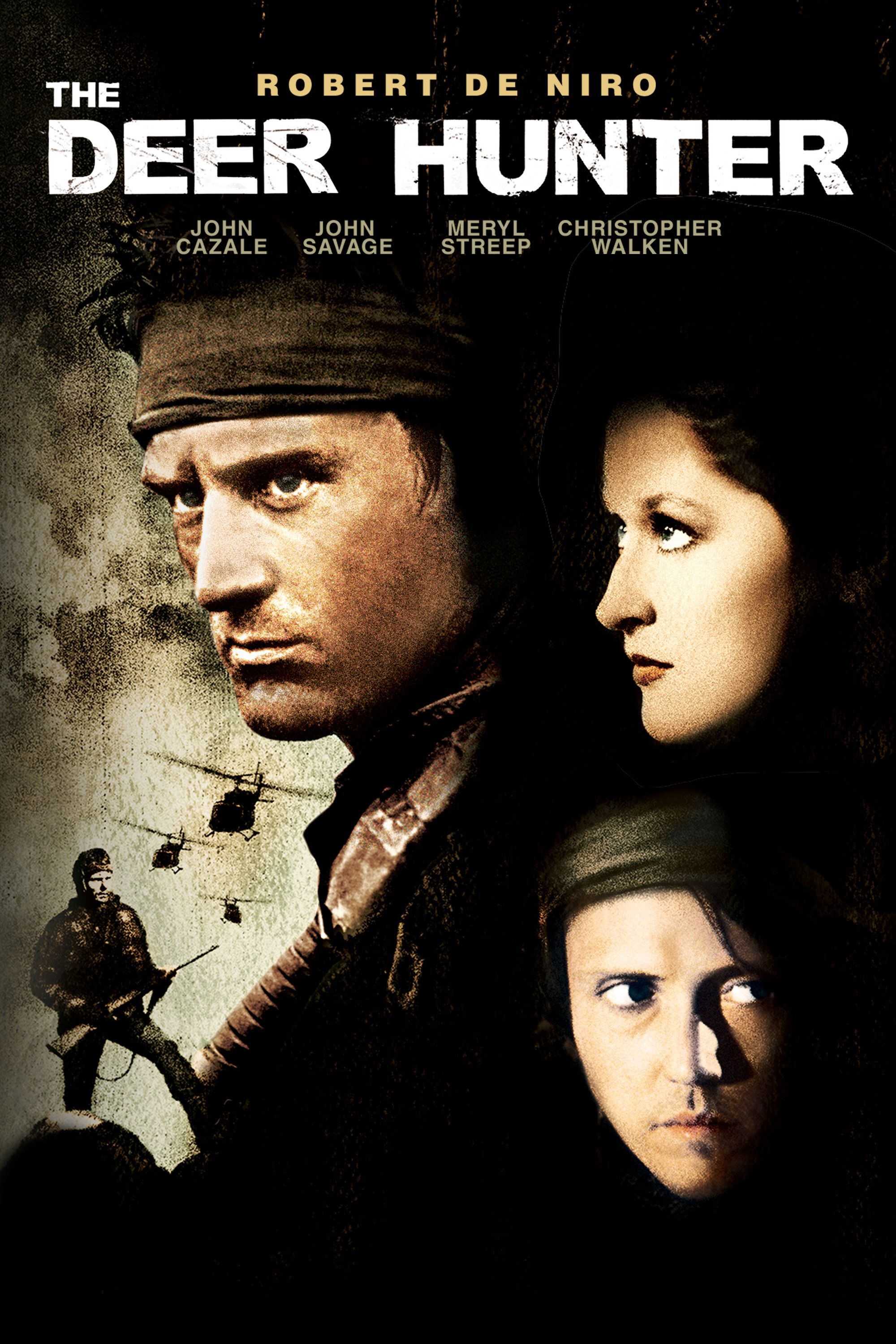 2. "Manhattan" (1979)
Drama and humor collide in this film. Now, it's regarded as one of Allen's best pictures, and it provided Meryl a boost in her career.
The character Meryl played was an ex-wife of Allen who had written a book about their time together. Woody Allen's love letter to New York City stars Isaac Davis, a twice-married man who finds himself alone in middle age when his wife, Jill (Meryl Streep), leaves him for another woman.
3. "Kramer vs. Kramer" (1979)
This film takes you on a stunning trip through all of the emotions that come with becoming a parent. This is an intense family drama. There were several heart-wrenching scenes. In her part as Joanna Kramer, Meryl Streep got precious concise screen time.
Dustin Hoffman's depiction as Mr. Krammer (Ted Kramer) is legendary, and Meryl Streep is a living legend who takes up so much screen space that it overwhelms out the performances. Meryl Streep and Dustin Hoffman have a talent for their facial expressions.
Robert Benton directed and wrote the American thriller film, Kramer vs. Kramer. Dustin Hoffman and Meryl Streep won the first Oscar for the movie 'Kramer vs. Kramer'
4. "The French Lieutenant's Women" (1981)
The French Lieutenant's Woman is a postmodern historical fiction novel by John Fowles published in 1969.
The film captures two storylines, one roughly based on the original material and the other about an affair between two actors portraying roles in the film adaptation of the source novel. Anna (Meryl Streep) is an actress acting opposing Mike (Jeremy Irons) in a historical piece about the forbidden love between their respective characters, Sarah and Charles, in this story-within-a-story.
These performances by Streep and Irons are filled with passion, and crazy, out-of-control emotion.
5. "Sophie's Choice" (1982)
The next on our list of Meryl Streep movies is Sophie's Choice.
Without a doubt, Meryl Streep gives the best performance by an actress in history. Her performance appears to be smooth and natural.
Sophie (Streep), an Auschwitz survivor, is happily married to Nathan (Kline). Nathan's mental state deteriorates, and she begins to expose her history to Stingo (MacNicol). In 1947, Stingo (Peter MacNicol), a young writer, travels to Brooklyn to begin work on his debut novel. He discovers Sophie (Meryl Streep) and her lover Nathan (Kevin Kline) are Holocaust survivors as he makes friends with them. Then, as Stingo gets closer to Sophie and Nathan's frail mental state, the bond between the two slowly crumbles.
Alan J.Pakula was the one who gave the script and directed the film. At the 55th Academy Awards, the film got five nominations with Meryl Streep, who won the Best Actress award for her performance as the main protagonist.
6. "Silkwood" (1983)
The film, which was released in 1984, is based on the actual tale of Karen Silkwoodall. The main protagonist is Meryl Streep, Cher, and Kurt Russell. 
This is a very good movie about ordinary working people in a hazardous environment and how Karen Silkwood brought the dangers to the attention of people who could find out what was going on in this business.
This narrative follows Karen Silkwood, played by Merryl Streep, who became a whistleblower to expose the unlawful and deadly activities of an Oklahoma nuclear facility where she worked as a technician. The narrative ended tragically and depressingly.
Silkwood was shortlisted with five Awards, including Best Actress for Meryl Streep, Best Supporting Actress for Cher, and Best Director for Mike Nichols, at the 56th Academy Awards. And this Meryl Streep movie is still worth seeing after all these years.
7. "Falling in Love" (1984)
Falling in Love, an American romantic drama film directed by Ulu Grosbard and written by Michael Cristofer, leading Robert De Niro and Meryl Streep, was released in 1984.
Falling in Love is a film that deserves to be recognized at the Oscars. Meryl Streep is impressive in this film, bringing far more life to Molly than was probably present on the paper, but it's not one of her more memorable performances.
Making the entire film in the metropolitan region and suburbs of New York City, Meryl Streep plays Molly Gilmore and Robert De Niro plays Frank Raftis in the film.
Meryl Streep won the "David di Donatello Awards" in Falling in Love under the category of Best Foreign Actress in 1985.
Although Falling in Love will never be recognized as one of Meryl's finest performances, it has an addictive appeal that keeps you watching till the end.
8. "Out of Africa" (1985)
Out of Africa is the next movie under the collection of Meryl Streep movies.
The most lauded film of 1985 stars Robert Redford and Meryl Streep in one of cinema's greatest epic romances.
Out of Africa is an American-British film based on the life of Karen Blixen-Finecke, who wrote under the pen name Isak Dinesen. It was recognized for its gorgeous photography and stars Meryl Streep (Karen Blixen) and Robert Redford (Denys Finch Hatton).
The majority of Out of Africa was shot in Kenya, in the Ngong Hills west of Nairobi. The plot follows Karen Blixen as she starts a farm in Africa. Her life is complicated by a casual spouse (Bror Blixen), a real love (Denys), problems on the plantation, local schooling, war.
The film was nominated for seven Academy Awards, including best picture.
9. "Heartburn" (1986)
Heartburn is the next one on our list of Meryl Streep movies.
Mike Nichols directed and produced the American comedy-drama film, Heartburn in 1986, which starred Meryl Streep and Jack Nicholson. "Heartburn," adapted from Nora Ephron's novel, is simply a plotline about how love does not always triumph.
Heartburn is an autobiographical novel based on Nora Ephron's second marriage to and divorce from Carl Bernstein. The novel depicts the downfall of a marriage in dramatic detail. Its substantial personal material gives insight into one of the late 1970s' "power couples."
She won Best Actress for her performance in Heartburn at the Valladolid International Film Festival in 1986. "Heartburn" is constructed as daringly as any popular film you're attempting to understand.
10. "A Cry in the Dark" (1988)
Take a peek at the fantastic drama that garnered Meryl her eighth Oscar Nomination!
A Cry in the Dark is a 1988 Australian-American drama film about an Australian mother, Lindy Chamberlain (played by Meryl Streep), who was falsely convicted of her nine-week-old daughter's abduction and suspected murder.
When she is suspected of murder, a woman whose kid was killed in a dingo attack in the Australian Outback strives to establish her innocence.
A Cry in the Dark is based on the actual tale of an innocent man and woman who were wrongfully accused of killing their infant in front of a throng of people vacationing in the Australian Outback in the 1980s.
In Australia and New Zealand, the film is known as Evil Angels. As Australia's Lindy Chamberlain, Meryl Streep earned New York Film Critics and Cannes Film Festival Best Actress Awards.
11. "Postcards from the Edge" (1990)
Meryl Streep's performance in "Postcards from the Edge" is her first Oscar nomination for a comic performance.
Mike Nichols directed Postcards from the Edge, a 1990 American comedy-drama film. Carrie Fisher's screenplay is based on her semi-autobiographical novel of the same name, published in 1987. Meryl Streep, Shirley MacLaine, and Dennis Quaid feature in the picture.
Meryl Streep as Suzanne Vale in Postcards from the Edge (1990). Suzanne, a recovered heroin addict, is requested to remain with her mother, a former actress and champion drinker who still treats her like a kid.
This was Streep's eleventh Oscar nomination for her performance.
12. "Defending Your Life" (1991)
One of the very finest! Hilarious, spiritual, thought-provoking, and excellent acting! I mean, has Meryl Streep ever directed a bad film? And this was before she became a HUGE celebrity!
Defending Your Life is a 1991 American romantic comedy-fantasy film about a man on trial in the afterlife. The picture is humorous in a warm, cuddly sense, and it has a very satisfying finale, which is rare for an Albert Brooks comedy.
She is Julia, a pleasant, open-faced, peaceful young lady played by Meryl Streep, who is the only actor capable of conveying the character's Streepian attributes.
It was nominated for three Saturn Awards, including Best Actress (Meryl Streep), Best Fantasy Film, and Best Writing (Albert Brooks).
13. "Death Becomes Her" (1992)
Death Becomes Her features a unique black-comic concept, directed by the wizardly pop architect Robert Zemeckis (Back to the Future, Who Framed Roger Rabbit).
 Even if it suffers from the transversal challenges of dark comedy, this is one of the greatest black comedies. When a lady hears about therapy for immortality, she views it as a means to outdo her long-time competitor.
Meryl Streep, Bruce Willis, and Goldie Hawn all delivered outstanding performances in this dark comedy.
The movie was a pioneer in the use of computer-generated effects, and it won the Academy Award for Best Visual Effects.
14. "The River Wild" (1994)
The next on our list of Meryl Streep movies is The River Wild.
River Wild is a 1994 adventure thriller film directed by Curtis Hanson and starring Meryl Streep, Kevin Bacon, and David Strathairn.
A young family on a white-water rafting excursion in Montana is kidnapped by a couple of deadly fugitives in this fast-paced thriller. The rafting trip, a birthday present for the New England couple's ten-year-old kid, turns into a nightmare when the two armed killers seize control and try to compel the mother, a skilled rafter, to assist them in escaping down the perilous rapids.
 The film was nearly fully shot on the river as if it were a real river rafting expedition.
Meryl Streep was awarded Commander in the Order of Arts and Letters (the highest cultural honor bestowed upon her) by the French Government in 2002.
15. "The Bridges of Madison County" (1995)
Meryl Streep, the Academy Award winner (earning her 10th Oscar nomination for this performance) for the film.
Eastwood's adaptation of Robert James Waller's tremendously famous novel The Bridges of Madison County (1995) was an achievement.
The Bridges of Madison County is a 1995 American romantic drama film based on Robert James Waller's popular 1992 novel of the same name. Clint Eastwood produced and directed it, and he also co-starred with Meryl Streep in it. Francesca Johnson (Meryl Streep) is an Italian war bride who lives on their Iowa farm with her husband and two children. That year, she meets National Geographic photojournalist Robert Kincaid (Eastwood), who visits Madison County to capture the county's historic covered bridges. Francesca's family is gone on a brief trip, so the pair has a four-day love affair.
For her portrayal, Meryl Streep was nominated for an Academy Award for Best Actress in 1996.
16. "Adaptation" (2002)
Adaption is the next one on our list of Meryl Streep movies.
Meryl Streep portrays Susan Orlean in Spike Jonze's 2002 comedy-drama Adaptation, a real-life journalist whose book is to be adapted by screenwriter Charlie Kaufman, played by Nicolas Cage.
Nicolas Cage plays Charlie Kaufman, a befuddled Los Angeles playwright plagued by feelings of inadequacy, sexual dissatisfaction, self-loathing, and his freeloading twin brother Donald's creative ambitions (Nicolas Cage). While attempting to adapt Susan Orlean's (Meryl Streep) "The Orchid Thief," Kaufman's life spirals from sad to weird. Kaufman's and Orlean's lives become curiously entwined as each one's search for passion collides with the others.
17. "The Manchurian Candidate" (2004)
The following film is Meryl Streep's filmography is Manchurian Candidate.
The Manchurian Candidate is a 2004 American thriller psychological political thriller film directed by Jonathan Demme. This film was both profound and political. It truly makes you think about the prospect of mind control in politics throughout the world and the risks it may put someone through for the government to utilize for their selfish purpose.
Eleanor Shaw is portrayed by Meryl Streep. Eleanor Prentiss Shaw is the major antagonist in the 2004 film The Manchurian Candidate. She is a vicious, power-hungry US Senator who exploits her son as an assassin as part of a conspiracy to turn him into a puppet tyrant controlled by her and the megacorporation Manchurian Global, her main political supporter.
Meryl Streep has been nominated for a Golden Globe for Best Supporting Actress in a Motion Picture for her portrayal in "The Manchurian Candidate."
18. "The Devil Wears Prada" (2006)
The next on our list of Meryl Streep movies is The Devil Wears Prada.
The Devil Wears Prada is a comedy-drama film directed by David Frankel and produced by Wendy Finerman, released in 2006.
Every character in this film is wonderfully represented, and a lot is going on. Gives you so many perspectives on life, your struggle for love, your profession, the opportunity costs, the hard and harsh decisions you must make to climb up and stay there, how this wild race may drive you to be the greatest or even make you lose your core. And all of this is delivered in an extremely entertaining manner.
Subtly portrays the idea that life is essentially a series of decisions you make for yourself, in which you get to select your path, what is important to you, and what you value.
Now, about the film: it's about Andy (Hathaway), who is looking for a job as a journalist but ends up working as an assistant to Miranda (Meryl Streep) for the time being, how she starts liking and admiring fashion (which she didn't before), what events lead her to quit her job and eventually become a journalist in one of the press.
Meryl Streep was later nominated for an Oscar (for best actress) for her performance in The Devil Wears Prada (2006).
19. A Prairie Home Companion (2006)
Robert Altman's final film, A Prairie Home Companion, is a 2006 American musical comedy. It is a fictitious depiction of behind-the-scenes activity at the long-running public radio program of the same name.
The film "A Prairie Home Companion" is based on a radio program of the same name. It loosely recreates the framework of the real show, employing actors to play performers in the same way as Keillor does. The majority of the musicians onstage are from the show.
Meryl Streep received the National Society of Film Critics' Best Supporting Actress Award for her performance.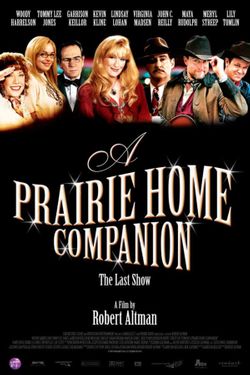 20. "Mamma Mia!" (2008)
Phyllida Lloyd directs this jukebox musical romantic comedy film. Mama Mia is a well-liked movie/musical within the family, and it is an awesome movie. The tunes are quite catchy and entertaining.
A girl discovers her mother's journal and learns the identities of her three dads. There's also the question of who will ****** her down the aisle, which adds to the drama.
In this Golden Globe-nominated musical comedy, Meryl Streep and Amanda Seyfried play a mother-daughter combo. Donna Sheridan-Carmichael, Sophie's mother and founder of the hotel Villa Donna, is played by Meryl Streep. Donna (Meryl Streep), an independent hotelier in the Greek islands, is planning her daughter's wedding with the aid of two old buddies.
The film has a Broadway Theater vibe about it. The scenes flow into one another, and everything the characters say to one another contributes the plot in some fashion.
Meryl Streep became the most-nominated actress in Golden Globes history in 2009 when she won Best Actress for her performance in Mamma Mia!
21. "Doubt (2008)"
Fantastic plot, terrific performances by all of the major cast members (Meryl Streep is excellent as always), and highly recommended.
It should be mentioned, however, that this is not based on any real events, and hence the storyline is fictional.
John Patrick Shanley wrote and directed this American drama film based on his Pulitzer Prize-winning and Tony Award-winning 2004 stage play Doubt: A Parable.
In this Meryl Streep movie, a Catholic school administrator challenges a priest's unclear relationship with a disturbed teenage pupil.
"Doubt" is a well-crafted and well-acted film. This film has a lot to offer, including fantastic performances, excellent cinematography, and well-crafted dialogue. The movie has a lot of poetry that is quite catchy, but the performers make a lot of sense of it and make it come out effortlessly.
Meryl Streep was nominated for a BAFTA Film Award for Best Leading Actress in 2009. She was nominated for an Oscar Award for Best Performance by an Actress in a Leading Role at the 2009 Academy Awards in the United States.
22. "Julie & Julia" (2009)
Nora Ephron wrote and directed this American biographical comedy-drama film.
The film is presented as a succession of flashbacks between the present and the past, bouncing between different points in Julie and Julia's lives.
In terms of performances, all actors have done a good job, but the spotlight was undoubtedly on Meryl Streep, who gives an absolute beauty of a performance, subtly justifying why she is the best actress of all time.
This performance earned Meryl Streep her 16th Oscar nomination, as well as awards from the New York Film Critics Circle and the Golden Globes.
23. "It's Complicated" (2009)
Meryl Streep, Alec Baldwin, and Steve Martin star in this lovely, humorous romantic comedy movie.
Nancy Meyers wrote and directed this American romantic comedy film. Jane Adler, a successful bakery entrepreneur, is played by Meryl Streep.
A fantastic movie about two elderly brilliant divorcees and their extraordinary way of life. In coping with the challenges of three grown-up children, Meryl Streep gives her greatest performance as a mother. Her private love moments with her former husband who is hyperactive and unconventional, are full of comedy and splendor. This is an incredibly fantastic picture with excellent, genuine performances. This is one of Streep's most real and appealing performances.
24. "The Iron Lady (2011)"
The next on our list of Meryl Streep movies is The Iron Lady.
This is a biographical drama film about Margaret Thatcher's life and career. Mrs. Thatcher is portrayed as an elderly delusional woman reminiscing her life's difficult decisions as well as her personal life in this historical play.
'The Iron Lady' is both historically significant — as a particularly profound portrayal of Margaret Thatcher's public and personality — and a fascinating and frequently challenging film. Meryl Streep demonstrates her talent as a singular performer in every facet of Thatcher as the world has come to know her.
Was an attention-grabbing, one-of-a-kind presentation on Prime Minister Thatcher's life reflections. In a biographical film, this is an amusingly unusual approach.
Margaret Thatcher was a remarkable lady, a bright, talented, conservative woman, a protector of capitalism, labor, and women, yet she is depicted reduced in her latter years in this film. They emphasized that she was senile and widowed, while the most significant thing was that she never wanted to give up on her dream of being the first female prime minister of a big country.
Meryl Streep won critical praise for her depiction of Margaret Thatcher in this film, earning her third Academy Trophy and seventh Golden Globe award. It was nominated for two Academy Awards: best actress (Meryl Streep) and best makeup and hairstyling. Those honors were richly merited.
25. "August: Osage County" (2013)
John Wells directed this American tragicomedy film. Tracy Letts wrote it, and it is based on his Pulitzer Prize-winning 2007 play of the same name. The straightforward narrative, adapted by Tracy Letts, revolves around a family struggling with the death of their dad (Sam shepherd).
It's a stunning performance of top-tier acting that's humorous, heartwarming, and tragic at times. Violet Weston, the family matriarch who is battling illness, is played by Meryl Streep.
It is about a look at the lives of the Weston family's strong-willed women, whose paths have diverged until a family issue draws them back to the Oklahoma house they grew up in, and to the dysfunctional lady who reared them.
In Hollywood, no one comes close to acting like Meryl Streep. She possesses something unique that no one else has. She's completely genuine.
26. "Into the Woods" (2014)
Rob Marshall directed this American musical fantasy film.
A witch (Meryl Streep) assigns a childless baker and his wife the duty of acquiring magical artifacts from famous fairy tales to undo a curse placed on their family tree.
So unique and enthralling! The outfits were stunning. The plot is quite brilliant. It connects several Disney films. The casting is fantastic, and each performer does an amazing job bringing their roles to life.
27. "Ricki and the Flash" (2015)
Jonathan Demme directed this musical comedy-drama film.
This film is about a lady who abandons her family to become a rock star and then has the opportunity to make apologies.
It's about a musician who gave up everything to pursue her ambition of being a rock and roll star and comes home to put things right with her family.
Linda Brummel / Ricki Randazzo is played by Meryl Streep. Streep's role is like an aspirant who has moved forward in life to follow her ambition. But who also sincerely wants to be a part of her children's lives and makes an effort to be there not to assert her authority as a mother, but to be there in their happy and bad times.
28. "Florence-Foster Jenkins" (2016)
Stephen Frears directed the biographical picture, which was written by Nicholas Martin and Julia Kogan.
This is a fantastic narrative that is well played. It stars Meryl Streep as Florence Foster Jenkins, a New York heiress noted for her awful singing abilities as well as her compassion.
Meryl Streep's brilliant and empathetic portrayal of FFJ was really moving, allowing us to see this guy as much more than just a clown.
This is a powerful film that raises everyone, including heckling audience members.
29. "The Post" (2017)
It is a historical political thriller film set in the United States.
The film "The Post" is based on the true story of journalists at The Washington Post attempting to publish the infamous Pentagon Papers, a collection of classified documents detailing the United States government's 20-year involvement in the Vietnam War and earlier in French Indochina dating back to the 1940s.
Katharine Graham is played by Meryl Streep. It's about a cover-up that spans four US Presidents, forcing the country's first female newspaper publisher and her editor to enter an extraordinary struggle between the press and the government.
It relates to numerous subjects, but it nicely depicts irresponsible and prideful politicians, press freedom, women's role in the workplace, and their importance and salt in society.
A nomination for best actress for the "Post",  Meryl Streep became the Academy's most-nominated performer.
30. "Little Women" (2019)
Little Women is the last one on our list of Meryl Streep movies.
Greta Gerwig wrote and directed this American coming-of-age historical drama film. The film is based on the same-named 1868 novel and follows the four March sisters as they grow up in Civil War-era New England and one of the sister roles is played by Meryl Streep.
The film is about Jo March, who reflects on her life, presenting the legendary narrative of the March sisters - four young women, each determined to live life on her terms.
Streep took on a larger part as Aunt March. And it turns out that she had an impact on one of the film's most memorable sequences.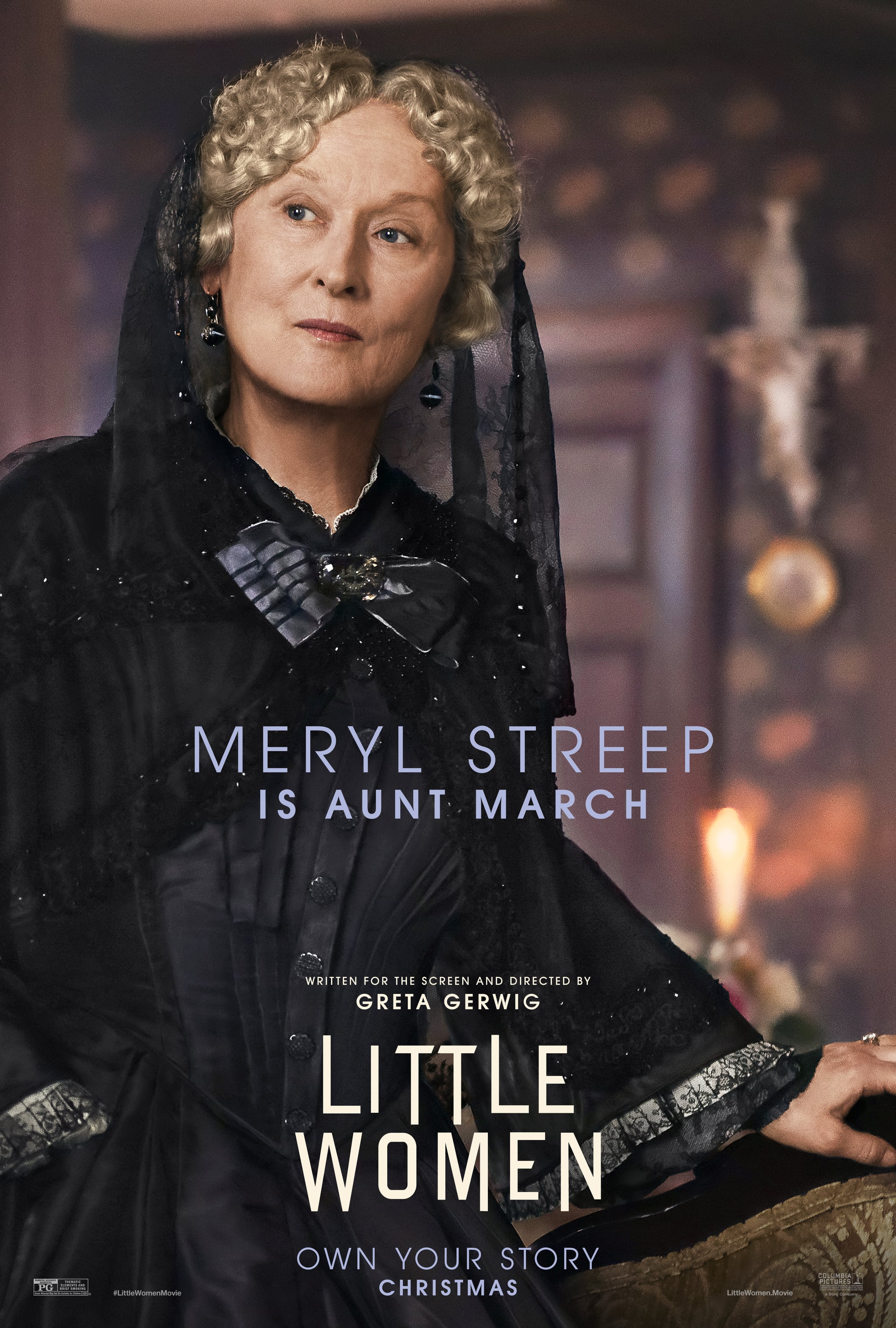 We've arrived at the far end of the pool. Meryl Streep's filmography includes thrillers, biopics, and comedies. People throughout the country appreciate her and her flicks.
These Meryl Streep movies are highly recommended and are well worth watching. 
Simply take your time watching them and take in the enthralling staging. Enjoy the star's incredible performances.
Please don't forget to leave a remark now!