We honour the ten films that were most popular with our audience in 2021, with movies debuting on streaming platforms and in cinemas. What is your favorite film set in the year 2021?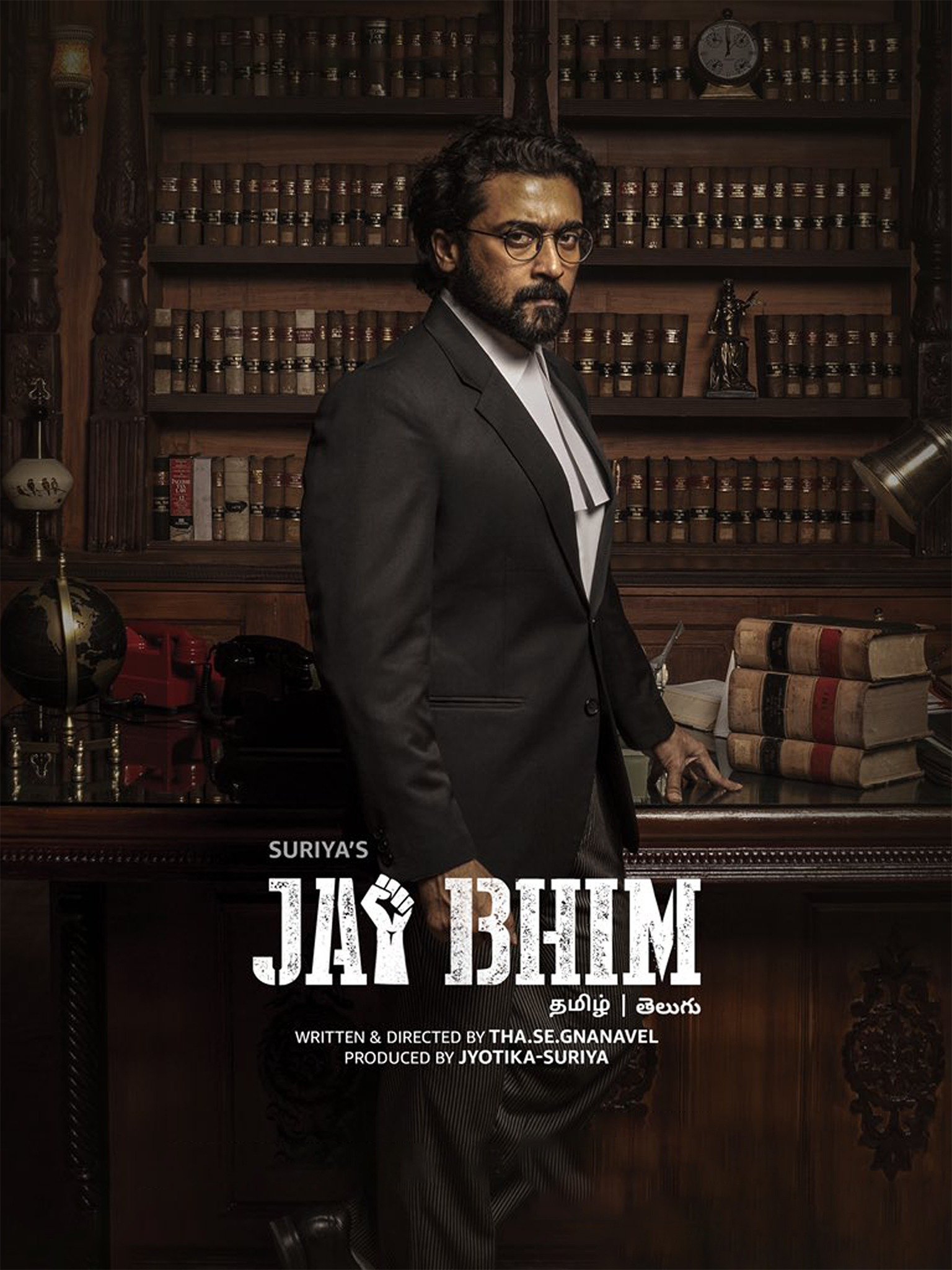 1. Jai Bhim (2021)
Ratings: 8.9 IMDb
When a tribal man is detained for a case of suspected theft, his wife goes to a human-rights lawyer to assist bring justice.

2. Shershaah (2021)
Ratings: 8.4 IMDb
The tale of PVC awardee Indian soldier Capt. Vikram Batra, soared into popularity and became a household figure during the Kargil War in 1999.
3. Sooryavanshi (2021)
Ratings:6.4 IMDb
Sooryavanshi follows the actions and severe antics of India's Anti-Terrorism Squad commander, DCP Veer Sooryavanshi.
4. Master (2021)
Ratings: 7.3 IMDb
An alcoholic professor is sent to a juvenile detention centre, where he conflicts with a thug who exploits the schoolchildren.
5. Sardar Udham (2021)
Ratings: 8.5 IMDb
A biography about Udham Singh, a Punjabi Sikh rebel who spent two decades preparing the murder of the man who carried out the Jallianwala Bagh massacre.
6. Mimi (2021)
Ratings: 7.9 IMDb
In return for Rs 2 million, Bhanu introduces Mimi to an American couple as a surrogate. Even when they change their minds, she chooses to have the kid and informs her parents that Bhanu is the father.
7. Karnan (2021)
Ratings: 8.1 IMDb
Karnan, a bold rural boy, is forced to fight for the rights of his town's conservative residents after being tortured by a police officer.
8. Shiddat (2021)
Ratings: 7.7 IMDb
A passionate love tale about two couples that contrasts a typical, mature but egoistic spouse with a unique, happy-go-lucky, enthralled, exuberant guy rushing for the love of his life.
9. Drishyam 2 (2021)
Ratings: 8.4 IMDb
A compelling story about an inquiry and the family that it threatens. Is Georgekutty going to be able to save his family this time?
10. Haseen Dillruba (2021)
Ratings: 6.9 IMDb
A woman, who is being investigated as a suspect in her husband's death, exposes facts of their tumultuous marriage that only serve to muddy the truth.