Have you made your Bucket list yet???
If not make it today. Here are some of the adventurous activities you should try at least once in your lifetime.
Chadar Trek - Ladakh
If you are fond of treking then Chadar Trek is one of the best place to enjoy this activity.
Chadar Trek is a winter trail over frozen Zansker River. It is approximately 65 miles one way. It lies in the union territory of Ladakh. It has extreme trail difficulty and its season is from January to February. During these months temperature drops from -30 to -35 degrees.
White River Rafting - Rishikesh
Are you are a Aquaphile?
Yes?
Then you should not miss to get the experience of rafting.
Rafting is an adventurous water sport. It consists of inflatable raft and used to sail across river or any other water body. Along with fun and enjoyment risk is a part of rafting, although with proper precautions the risk level is low and hundreds of people enjoy this sport daily.
Jim Corbett Safari- Uttrakhand
Imagine seeing a tiger in front of you with no barrier of cage. Exciting??Jim Corbett is the right place.
Jim Corbett national park lies in the Nainital District of Uttrakhand. It was established in 1936 and is the oldest and most prestigious National park in India. It is also the place where project tiger was first launched in 1973. The best time to visit this place is mid-October to mid-June.
Scuba Diving - Andaman
Scuba diving is an underwater adventure. Divers use breathing equipments which is independent of surface air. They carry their own breathing gas in cylinders. In this sport people enjoy exploring marine life. It is a lifetime experience and the best time to do scuba diving in Andaman is From January to May.
Manali To Leh Bike Trip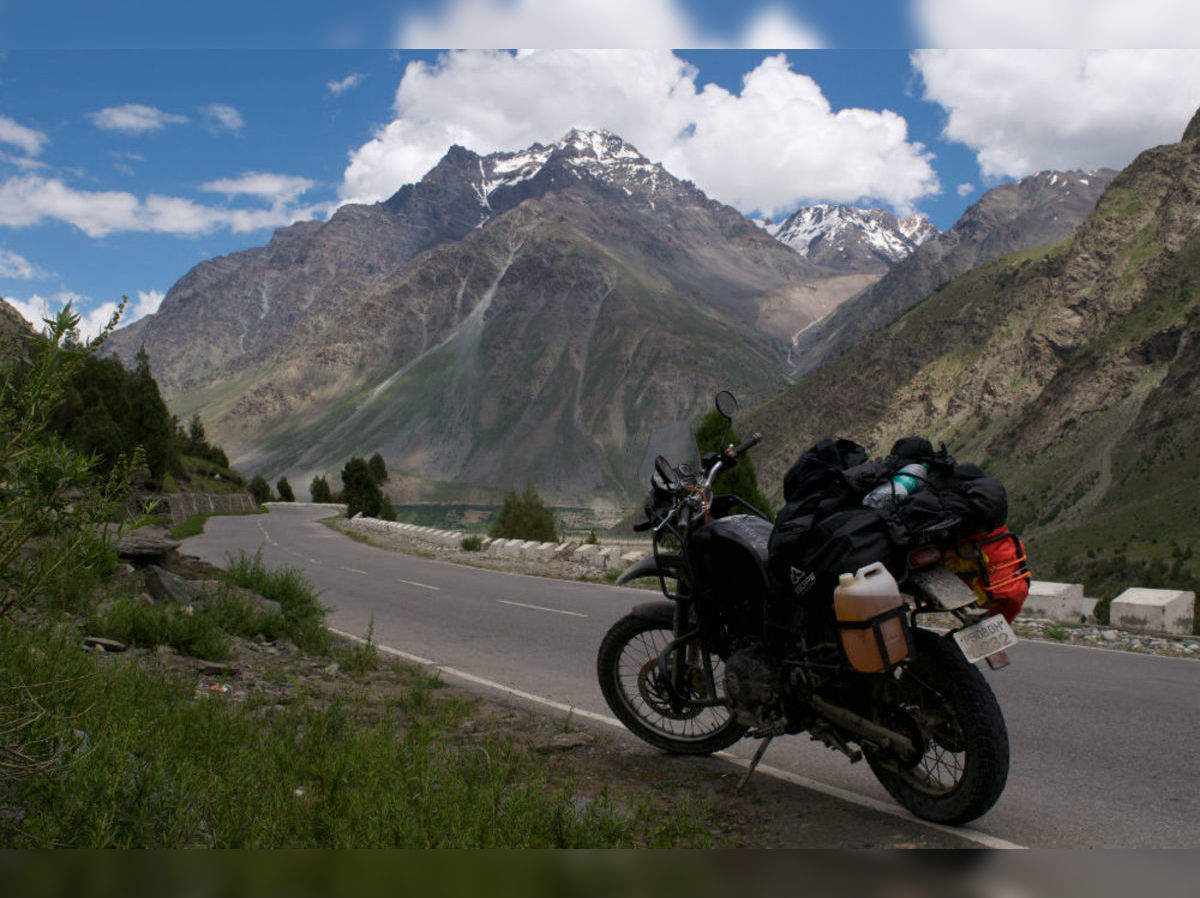 A bike ride across endless roads with view of snowpacked mountain is just like a dreamy trip. The Leh- Manali highway is a 428km long highway and is open for only 5 months a year from mid-May or mid-June to October. The climate throughout the trip is a magical experience. And not to forget the mesmerizing view and chai on tapris is a true lifetime experience.
Hot Air Ballooning - Jaipur
Hot air Ballooning is an amusing experience. A hot air balloon is lighter than air and consists of a basket. Being in a hot air ballon gives us amazing views from a height. Its popular service in Jaipur is Sky Waltz.
Apart from these there are many such adventures such as Skiing in Gulmarg, Bungee Jumping in Rishikesh, Paragliding in Bir-Billing and many more which everyone should try in their life.
Tell me in comments for which adventure you are most excited about?
Have you tried any of these ???